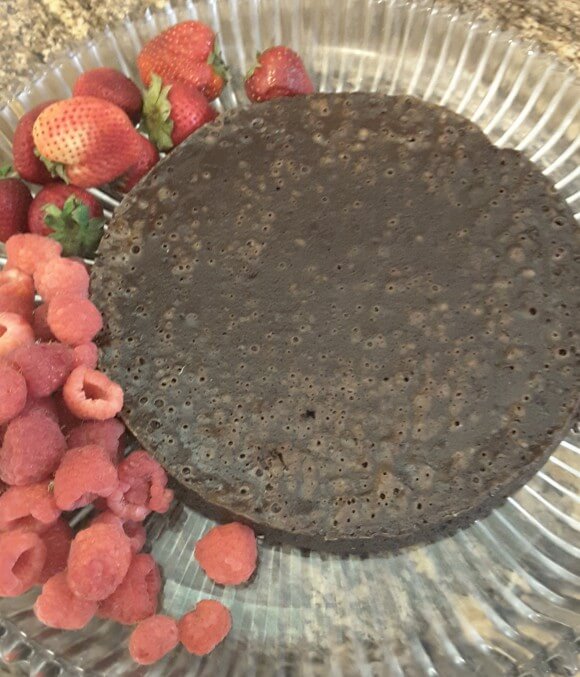 Passover started Friday night. We hosted Seders both Friday and Saturday night, so I had told Michael that he was responsible for keeping Averi occupied during the day on Saturday so I could cook. Then all that good karma that I generate stepped in (ha!) and Averi was invited to a drop off birthday party. Score!
Michael took her there, and when he came back he told me that they lived in a really cute cottage on the water in Surfside. They have a huge backyard, with a pool and tree house. And did I mention it is on the water? Which means, expensive.
So of course, I took the invite with the address on it and went on Zillow. Because despite what perverts will tell you, this is truly what the internet was invited for. Checking up on exes and people from high school (thank you Facebook for making this so much easier!) and for seeing how much people pay for their real estate. Oh, and obviously, finding funny animal videos and memes
When I look at current property prices in Surfside, and then compare them to prices in Tucson, it makes me insanely sad. A friend just showed me a house she was considering in Tucson. It is in a beautiful high end neighborhood. It is over 3000 sq ft with four bedrooms and three huge bathrooms. The kitchen had a tin tile ceiling and a beautiful huge island. The backyard has a pool. Everything was gorgeous. The house was listed for just below $600,000.
Then I looked for a comparable priced house in Surfside. The cheapest house I could find was almost $100,000 more. So, close to $700,000. It was roughly 1300 sq ft and has three bedrooms and two bathrooms. The kitchen was a small galley one similar to what I had in my first apartment. The backyard was unlandscaped dead grass with patches of dirt. It WAS NOT on the water. In Tucson this house would cost $150,000. $200,000 on the extreme high end, IF it was situated in a great neighborhood.
But what made me sadder then comparing these two houses was looking up the house that Averi went to on Saturday. Zillow told me the house is just under 2000 sq ft and has two bedrooms and two bathrooms. Zillow also told me that it is currently estimated at being worth $1.8 million. MILLION. They bought it in 1998 (almost 20 years ago), for $250,000. This house has essentially gone up in value $80,000 every single year. Any of you have a home that has gone up $80000 every single year for 20 years? Any of you have a house that has even gone up $80000? Can you imagine owning a home that has? They could sell, move to Arizona, buy a house outright, and still have enough money left to have a million in the bank. Then the mom could be a Miami Level Trophy Wife in Arizona. Trust me, it is much better then being an Arizona Level in Miami. 🙂
For consolation, I have the chocolate cake I was making on Saturday while Averi was at the party. Its Kosher for Passover, but so insanely delicious that I will be making it year round. It has a few steps to it, but only five ingredients. So the chocolate flavor is STRONG as there really isn't anything to mask it and it gives it a moist fudge-like consistency. A small piece is all you need, so it's good for when you have a crowd. Or only want a small indulgence, because you don't want to risk making the keyboard dirty while you are snooping on people. 🙂
Super Chocolate (Passover) Cake
Ingredients
8 oz unsweetened chocolate, coarsely chopped
4 oz semisweet chocolate chips
1 1/3 cup sugar
1 cup unsalted butter
5 eggs
Instructions
Preheat oven to 350.
In a food processor combine the chocolates, and process until really finely chopped.
Combine sugar and 1/2 cup water in a saucepan. Boil and stir until sugar is dissolved.
Turn food processor on, add boiling sugar syrup to chocolate through the tube. Add butter, two tablespoons at a time. Add eggs. Process until smooth (my processor didn't make it smooth, so at this point I switched the ingredients to a blender. But I fully admit that I think I wasn't using my processor with the correct insert).
Pour chocolate batter into a very buttered 9 inch cake pan. Place cake pan in a roasting pan, and pour enough hot water into roasting pan to reach halfway up the side of the cake pan. Bake for 30 minutes, until toothpick comes out clean and the cake is pulling away from the pan.
Let cake cool for ten minutes. Invert cake onto wax paper, then flip back over onto a plate. Serve warm or cold.
https://discoverph.com/super-chocolate-passover-cake/