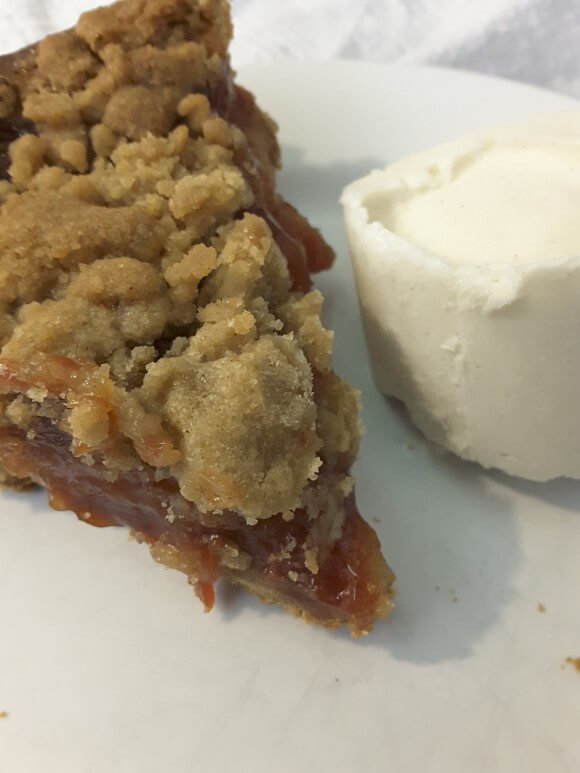 As you have seen through this blog, I bake. A lot. There is no way I can eat all that I bake. Plus eat the ice cream, cookies and other assorted crap that I still buy. So I give away a lot of my stuff. To friends, Michaels office, neighbors, the people who work in our building. But I am also going to start giving baked goods to new people. Like, new to the neighborhood/school people.
I wrote a post a while ago about how I was sad that the first friend I had made in Miami was moving to England. Since then I have had at least three more friends move out of state. And another friend is moving end of this week, also out of state. And yet another friend is moving to a nearby town. So while technically she is still here, we will lose the ease of getting a coffee after drop off or going to a park after pick up. And that sucks. As does everyone else leaving.
Luckily I am an outgoing and fun person who has no reservations in going up to someone and chatting with them, then inviting myself along on outings. And they are almost always too polite to tell me no. 🙂 So even though my friends are constantly leaving (and honestly, it's not to get away from me. No one has moved to Yemen!) I am constantly making new friends and it is all good.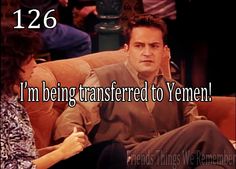 But I am also lucky in that I do live in a highly transitional city, so most people are new here as well, and are also desperate open to new friendships. Unfortunately it's not that easy for everyone. They may not be as outgoing as I am. Or live in a transitional place. I have a friend who moved to a Chicago suburb last year. She texted me last week to say she is still having a hard time making friends. The ladies are cliquey and content with their lives and feel no need to expand.
And I get it. I was the same way when I lived in Tucson. I have an incredible group of friends there (friends who will totally get and appreciate the above Yemen reference). Friends who kept me busy, happy and feeling slightly superior when we congregated on school grounds. Every now and then I would reach out to someone new, but honestly, if they weren't totally fun and easy to hang out with, and I didn't think they would meld with my group, I didn't put too much effort into hanging with them.
A friend of one of my friends here moved a couple months ago to the outskirts of Miami. She came by last week and was telling us how friendly her new neighborhood is. She has already met all her neighbors. Because they all came to her. With food and wine and invitations to local activities! She was so amazed, and so happy.
As someone who is still relatively new, I now know what it is like to have to start over some where, with no friends. And as my friend in Chicago shows, it can suck for a long time. And as my friend of a friend shows, it can make a huge difference when the natives make the first step. So I feel a little guilty about not being nicer to new people before and I am going to start reaching out more. With my sparkling personality and my incredible baking. Who wouldn't feel welcomed by that? 🙂
And what better way to welcome someone to Miami then with a Sour Cream Guava Pie? You will want to move here just so I can greet you with it. It was incredible. At first it had more of a crumble consistency then a pie one. Which was fine, because it meant I could buy vanilla ice cream to have with it. But then after it sat in the fridge for a day it solidified and was definitely more pie like. Which was also fine, because obviously, pie a la mode. So your choice, eat immediately as a crumble or give it time to sit for a day and become more pie like. Either way you will love it. And your new friend will love you for bringing it.
If this post motivates you to say hello to someone you wouldn't normally say hello to, or even better, to bring food and/or wine over to a new neighbor, that is awesome. I would love to hear about it. Share your story, and maybe it will encourage more people to reach out. Lets make some friends! And pie!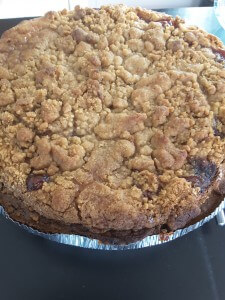 Sour Cream Guava Cake
One pie crust
One package guava paste, cut into bite size pieces, divided*
3 large egg yolks
2 tbsp flour
1/4 tsp salt
1 cup sugar
1 tbsp orange zest
1/4 tsp cinnamon
1 cup sour cream
1 tsp vanilla
Guave Topping
2 tsp sugar
1/4 tsp cinnamon
1 tbsp flour
Crumble Topping
1/2 cup brown sugar
1/2 cup flour
1/2 tsp cinnamon
4 tbsp cold, cubed, butter
Heat oven to 400.
In large bowl, whisk eggs yolks until light. Add flour, salt, sugar, orange zest and cinnamon. Whisk until smooth. Add sour cream and vanilla. Stir until combined. Add in 3/4 of your guava paste. Pour filling into pie.
Bake for 15 minutes.
While pie is baking, place remaining 1/4 of the guava paste into a bowl. Add the sugar, flour and cinnamon and coat the guava paste well.
When pie is removed from oven, add the guava topping. Bake an additional 12 minutes.
While pie is baking for second time, put all the crumble topping into a bowl. Using a pastry cutter or your fingers, cut the butter into the ingredients to form clumps.
When pie is removed from oven, sprinkle the crumble over the pie. Bake pie for an additional 20 minutes, covering with foil if needed to stop top from burning.
If want crumble consistency, let cool and then serve with ice cream. If want pie consistency, place in fridge for at least three hours. And then still serve with ice cream. 🙂
*As mentioned in my Indian Pork and Peppers post, I made this pie to use up sour cream and two types of guava that I had open in fridge – the guava shells left from the Cuban Guava Bliss and some guava paste. I really don't notice a difference between the shells and the paste, and the paste is cheaper, so I said paste in the recipe. However, the shells would be easier as you wouldn't need to cut them up. You would need two cans though. So your choice – cheap with one package guava paste, or convenient with two cans of guava shells.