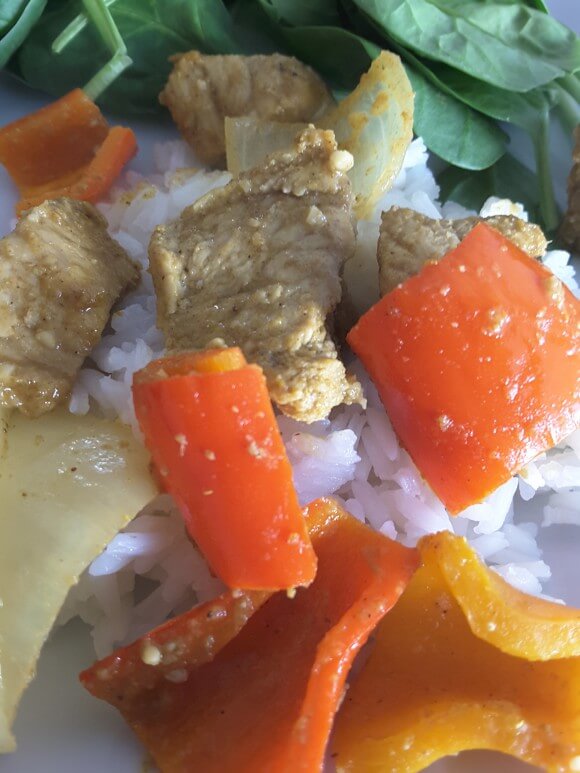 Passover starts this Friday night. And while I have the maid coming to clean, she will be focusing on the bathrooms, floors and window blinds. You know, the essentials. 🙂 She is not cleaning for Passover. Because that is some seriously involved work. You have to remove all the Chametz from the house. Now, to be honest, I am not totally sure what that means. I know the obvious – all wheat products like breads, cereals, pastas, etc. I believe it also means all products with corn syrup in it. And because I am not an organic, healthy eat sort, I have a lot of corn syrup in my house. It's even in our ketchup. And of course, in my beloved coke zero. There is probably some other stuff that needs to be removed, though, which I am not aware of.
I also know that it is not enough to remove the products. You have to remove all traces of the products. Switch out all plates, kitchen utensils, pots and pans, etc. Then you have to totally clean every single nook and cranny of your house, sweeping out all crumbs. Then, if I remember my learning correctly, you need to use a feather to get at the small areas and burn everything collected while saying a prayer.
Most Miami Level Trophy Wives don't even do this. Once I moved here I found out that there is an entire industry that thrives off of offering Passover accommodations. This way you just leave your house for the duration of Passover, so that you don't have to do any cleaning, and you stay somewhere else and let them do all the work. While you enjoy a vacation in a great locale.
Last year, my Orthodox cousin (who lives here in Miami) cleaned her house for Passover then went to stay with her sister in Baltimore and rented out her Passover ready house. She said she made enough money off of 10 days to pay her rent for a couple months. She isn't doing it this year, but here is someone who is in case you are interested. Bargain price of $5,499! 🙂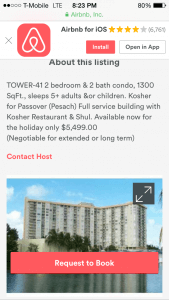 So, as we have established, I am not cleaning my house to Passover standards. But I am going to clean out my freezer, fridge and pantry to make room for all the Kosher for Passover food I will be buying for the two Seders I am hosting and to eat in the ensuing days. You should expect to see recipes for a Sour Cream Guava Crumble (using up two types of guava I had in fridge plus a big vat of sour cream about to expire) and a Shrimp Pad Thai (using up half a cabbage and a big bag of noodles I've had for a while).
What seemed most appropriate to prepare for Passover, though, was to remove some pork from my freezer in order to make room for the brisket. 🙂 Indian Pork and Peppers it is! This is an insanely easy dish to make, with little prep or items needed. Almost all items are pantry staples. I would recommend, though, using fresh lemons instead of the bottled lemon concentrate. The curry flavor is really strong from two tablespoons, and the underlying citrus taste is what makes this dish so special. The bottled lemon just doesn't provide the same freshness.
The original recipe has you make kabobs with the pork, peppers and onions. However, as we have discussed, I don't have a grill, just a grill pan. So I just threw the whole mess into the pan. I actually think this is better, as not only is it quicker but you get to keep all the marinade and coat the peppers and onions in it as well. Because trust me, you are going to want as much of this flavor as possible. And if you don't have a grill pan, wok it up.
Last night I served it with rice and fresh spinach. The sauce from the kabobs is incredible though, so if you are making it in a pan, I would recommend tossing the spinach into the pan at the end, so it can wilt and absorb the sauce.
Either way, enjoy!
Indian Pork and Peppers
Pork Roast, cut into 1 1/2 inch cubes
2 – 3 red peppers, cut into 1 inch squares
2 large sweet onions, cut into 1 inch squares
4 cups spinach, optional, if cooking in pan
Spice Marinade*
3 tbsp minced garlic
2 tbsp curry powder
1 tbsp kosher salt
1 tbsp ground cumin
1 tbsp ground coriander
1/4 tsp cayenne
1/2 cup fresh lemon juice
2 tbsp olive oil
2 tbsp water
Combine all spice marinade* ingredients into a bowl, and mix until combined. Pour over pork and refrigerate for at least four hours.
Coat grill pan or wo, with cooking spray. Add pork and marinade, cook over medium heat. When pork is half way done (10-15 minutes) add peppers and onions. Continue cooking until meat is done and veggies are tender. Right before serving add spinach to pan and let wilt. Serve over rice.
* recommend making double the marinade if cooking the pork in a dish, so that you have lots of yumminess to coat all the veggies and pour.