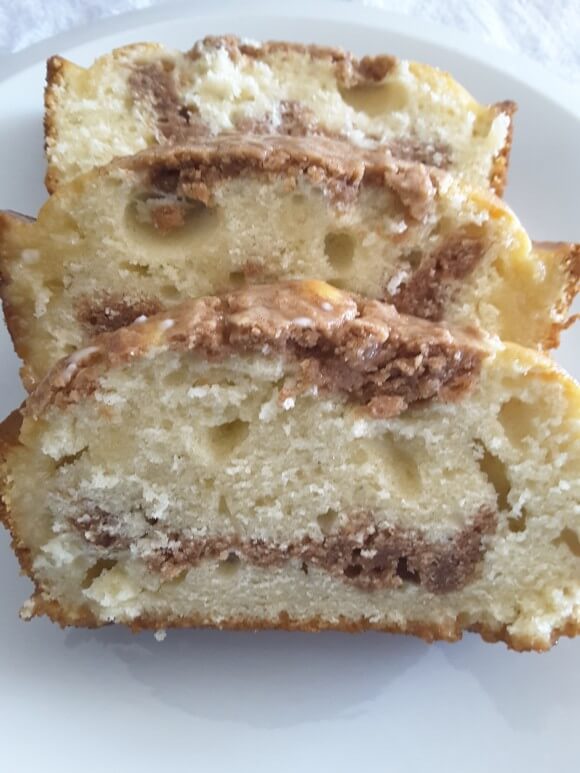 If you follow me on Facebook (and you should, otherwise you will miss interesting conversations like last nights on where girls with huge boobs and tiny bodies shop), then you know that I have decided to hire someone to clean the condo for Passover. She is the nanny/housekeeper of a friend, and does side jobs. She also speaks no English. So my friend came over with her this morning in order to help me talk with her about what needed to be done. Plus, after the house cleaning Facebook convo (again, follow!) my friend wanted to get a behind the scenes look at my place instead of just the glitz and glamour tour I normally allow friends to see. 🙂
My lack luster house cleaning and low standards showed themselves immediately. Like still standing next to the front door immediately. The lady who will be cleaning (we will call her Alice, in honor of the Brady Bunch) asked me about cleaning the glass blocks we have next to the front door. I turned in surprise and contemplated them for the first time in over two years. Apparently they need to be cleaned. Add it to the list!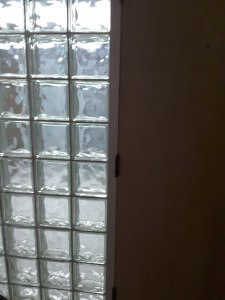 The family room and dining room area were pretty straight forward and not too bad. For either of us. 🙂 Although Alice was adamant that she would be dusting all my furniture, even though I kept saying it was low on the priority list as I could do myself. But apparently Alice already knows that for me, could and would are two different things, and she will be doing it. 🙂
From there we moved onto the kitchen, where I proudly said that the ceiling fan didn't need to be cleaned, as I had just cleaned it using the quick pillowcase trick I discussed here. Doubt was expressed, which made sense once I actually looked at the light fixture that was attached to the ceiling fan.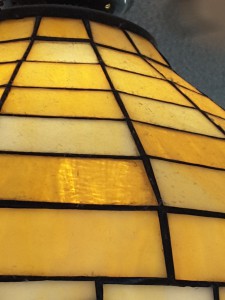 No stretch of the imagination would call that clean, as my pillowcase trick, while incredibly effective for blades, does not consider the actual light. And Alice was not taken in by my excuse that the light fixture is so ugly that I try to never look directly at it.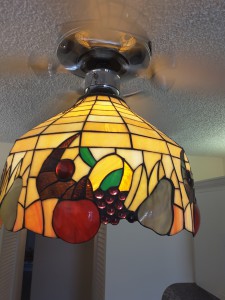 We then went to Averis' room. It was agreed she wouldn't really do anything there, because the amount of crap in the room just doesn't allow for it. So, the east wing will be left alone. 🙂
Lastly was my bedroom. After we checked it out, we stood in there recapping. I reiterated that my priorities were the floors, baseboards and bathrooms. But then I told my friend to ask Alice what she was judging me the most on, in case there was something important that I was missing. She thought about it for a bit, looked around, and then asked if I would be doing basic cosmetic stuff like making the bed. I said I would, and that I would also be cooking, and that I count on the delicious cooking smells to mask a multitude of sins. We all laughed. The sad thing, though, is that while I totally owned and agreed about the state of pretty much everything else in the condo, the bed one surprised me. I had actually made a point to make it. But if you want to be all nitpicky I suppose the pillows could have been placed a bit better.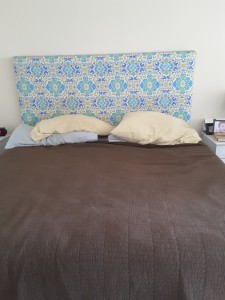 If only my condo had smelled good. I had started to make a Sour Cream Coffee Cake, but I was only on step two when they showed up. There are no good smells by step two. And then since it wasn't done I couldn't send them on their way with a piece of it, ensuring that their last thoughts of me would be of happy deliciousness. Luckily I finished it before the exterminator showed up, so he thinks well of me.
And he should. The Coffee Cake is delicious. Light and moist, with a great cinnamon brown sugar flavor. As with my banana bread, the extra layer in the middle really adds to it, ensuring the flavor in every bite. The original recipe from Laughing Spatula has the cinnamon brown sugar as a streusel. However, I had made the streusel before my friend and Alice showed up. Then it sat on my counter top in a room heated by the oven while I talked with them. So by the time I started cooking again it was more a spread then a streusel. But I think I prefer it this way, because streusel is messy. And since I will have a clean house, we need to do whatever possible to make it last as long as possible. 🙂
Plus with the maple glaze, it still has a topping. And the glaze is incredible – a nice sweet finish to the cake. I will be continuing to buy the huge three pound containers of sour cream at Costco just so I can continue to have an excuse to make this. Plus, since Alice has now seen the true state of the condo, there is no point spending the next week and half (until she comes back to clean) cleaning. She knows the whole truth now. 🙂
What's your whole truth? What have you overlooked cleaning in your house? Or thought you did, but someone else would think otherwise? Share your (literally) dirty secrets, so I know I am not alone. 🙂
Sour Cream Coffee Cake with Maple Glaze
1/2 cup butter, room temperature
3/4 cup sugar
2 eggs
1 tsp vanilla
1/2 cup sour cream
1 1/4 cups flour
1 tsp baking powder
1/4 tsp baking soda
1/4 tsp salt
Streusel Topping
1/4 cup brown sugar
1/2 cup flour
1 1/2 tsp cinnamon
1/4 tsp salt
3 tbsp cold butter
Maple Glaze
1/2 cup powdered sugar
2 tbsp maple syrup
2 tbsp milk
Preheat oven to 350.
In a mixer, combine butter and sugar until pale yellow and fluffy. Add eggs, one at a time. Add vanilla and sour cream.
In a small bowl, combine remaining dry ingredients. Pour into wet ingredients and mix until combined.
Prepare streusel by placing brown sugar, flour, cinnamon and salt in a small bowl. Add in butter, using fork or fingers to make crumbly.
Pour half of the batter into a greased baking pan. Layer half of the streusel on top. Pour remaining batter on top of the streusel. Cover with remaining streusel. Bake for 40 minutes or until toothpick comes out clean.
Let cool completely. Then mix all glaze ingredients together and drizzle on top of the cake. Enjoy!