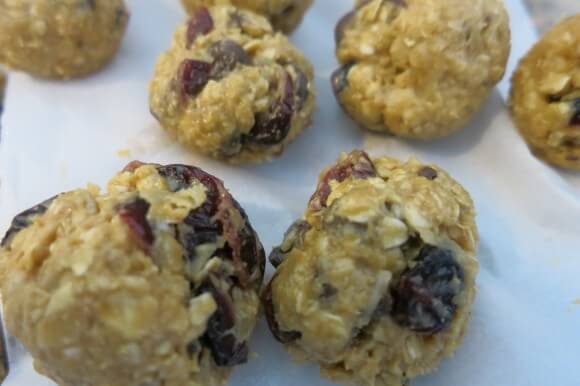 We are in our second week of school which means two things have happened – PTA has started and after school activities have begun.
The PTA has not let me down with the drama. We WILL get our Mother Funders spinoff. Last weeks kick off meeting had around 25 ladies (and a couple of gentlemen who didn't speak) in attendance. It started off pretty smoothly, with an introduction of the new officers and a run through of new rules and procedures. Including the new rules for how money is to be handled. Which I'm assuming are because of all the rumors that are floating around that a couple thousand (that's right, three zeros) dollars went missing after last years festival. (Hear that Bravo? Money possibly missing! Accusations of theft!)
Then we moved on to discuss the new building they are going to be starting on. The school is going to tear down the outdoor basketball court, then build a three story building there and redo the remaining outdoor area with artificial turf. The money has been raised but they needed an official vote to release funds. Everyone said yes. Except one mom who is new to the PTA. She questioned the artificial turf and mentioned a survey about cancer. Which some of the old guard apparently heard as "you personally are trying to give our children cancer, you demon spawn." The next half hour made me glad I had a chair in the corner, where I could sit without being noticed and enjoy the drama.
Then it was time to take a group photo. I of course tried to hide in the back. We got on chairs and kind of leaned over. And then I looked down and realized my shirt was gaping and I was showing a lot of boob. I'm pretty sure I made a few enemies when I fixed my shirt and commented on the inappropriateness of showing so much boob at school.
Side note – I told this story to a friend who lives in another state. She said that at her PTA meeting they actually did a modesty check where they had the moms lean forward to test the amount of cleavage showing. They want to create a "wholesome environment" and want moms aware of how they look. I just can't even imagine that happening at our school.
Then more PTA drama occurred last night. A new member sent an email saying she had identified a need at the school and wanted to fundraise for it. She threw out a few ideas. She signed off with a personalized PTA business card.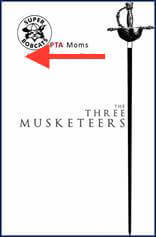 Yup. Bravo, do you see this? The arrow is my addition, to cover the ladies names.
Well, one hour and an insane amount of emails later, the Vice Principal weighed in on one of the ideas because there were definitely two sides forming. One more email came after that from the leader of the opposition, with a terse "got it".
And then a long email arrived this afternoon, explaining how email communication can be hard with tone, and not everyone needs to be involved in everything, and most importantly, the new parents need to understand that existing parents have experience and knowledge on their side but that old parents need to relax a little and let new parents take on things so they can learn and gain the experience and knowledge as they will be taking over leading the school.
And oh yeah, the new member who sent that first, optimistically naive email has quit the PTA over all this. So much for three musketeers. I wonder what the remaining two will do. Recruit a new third or come up with a new name and logo?
Did I mention that we are only nine days into the school year? Bravo, where is your film crew? Hopefully they will be here by next week's meeting, as I'm expecting a good one. I'm going to take my seat in the corner and bring a snack. But not popcorn because 1) that's too obvious and 2) the meeting is at 9 in the morning.
I'll bring some of the energy balls I made for the daughter to have as after school snacks to help get her through her activities. I'm sure you've seen recipes for these all over Pinterest. Basically you take honey, peanut butter and oats and toss in anything else you have on hand. It's a great way to clean out the pantry. 😉 For this first batch I added coconut, dried cranberries and chocolate chips. But when I make again next week I'm going to use cookie butter instead of peanut butter, and leave the coconut out, as that's my preference and they will be my snack next week.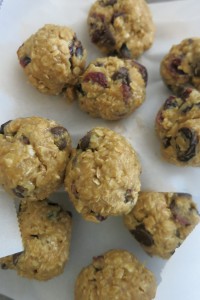 These will be perfect for the meeting. Won't make noise and the chocolate makes them seem like a treat but the rest of the ingredients make them seem appropriate for the morning. I can hardly wait – for the snacks or the meeting! Make sure you are following me on Facebook to ensure you get my PTA updates! And pictures of any outfits that do not help create a "wholesome environment". 😉
Cookie Butter Energy Bars
1/2 cup cookie butter (can also use peanut butter or Nutella)
1/2 cup rolled oats, uncooked
1/3 cup honey
1 tsp vanilla
1/2 cup of extras of your choice – coconut, raisins, dried cranberries, chocolate chips, etc
Mix cookie butter, oats, honey and vanilla together. Add in mix ins, combining well. Roll a tablespoons worth of mix into a ball, and place on waxed paper lined Tupperware. Make sure to place additional waxed paper Inbetween levels if you have to stack. Refrigerate for a couple hours. Enjoy!