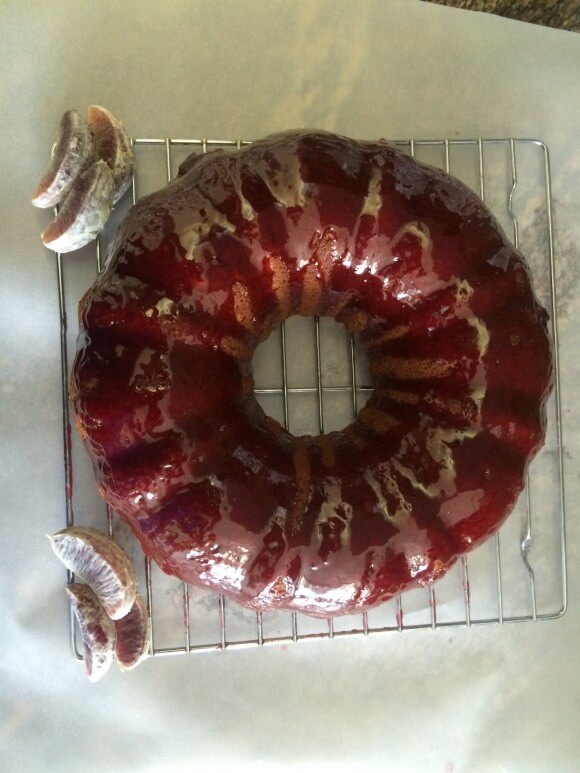 The husband left a few days ago on a business trip. Which was why I was unearthing all my hidden goodies a few days ago (which you can read about here). I am now able to eat them at leisure, while watching horrible tv in the evenings after Averi has gone to bed. Tonight will be Girlfriends Guide to Divorce while enjoying chocolate covered sea salt butterscotch.
Because – wait for it – I went to Trader Joes! My friend Cara, who is my food soul mate here in Miami, texted me a week or so ago asking if I wanted to take a field trip there. As if it was a question! So as soon as we could unload the kids at school and load up her car with a cooler and our insulated bags with ice packs, we headed out.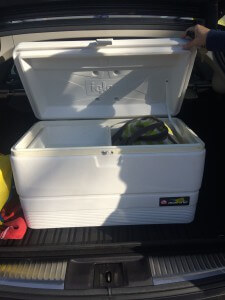 It was fabulous. And slightly obscene. My cart was literally filled to the rim. I won't tell you how much I spent, but look at these pictures of my haul and you'll know I made the most of my visit.
This is way more then the skinny wench walking around in her work out clothes and a cart that had like one bell pepper, one carton of milk, and maybe two other items. Seriously, why bother? Even when I lived near a Trader Joes and went frequently I never left with that few items. Even if I was just running in for stuff for lunch. 😉
Cara did not go as crazy as I did. And that is even taking into consideration the food I kept insisting she add to her cart. Can you believe she wasn't going to get the chocolate croissants that you proof overnight? Or the frozen naan to go with any of the Indian sauces that she also wasn't going to get? Or the chocolate covered sea salt butterscotch?
I was going to say that in her defense, she had never had any of these wonderful items before, so she didn't know any better. But then I realized, is that really a defense? Is there truly an excuse for not having sampled most of what Trader Joes has to offer? I'm going to say no. And not just because saying no justifies my life. 😉
I didn't just purchase frozen, canned, boxed and chocolate goods, though. I got fabulous wine too. 🙂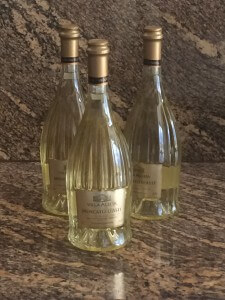 And there was some fresh produce as well. Specifically, two bags of blood oranges. I almost bought three, but I was obviously trying to show restraint. 😉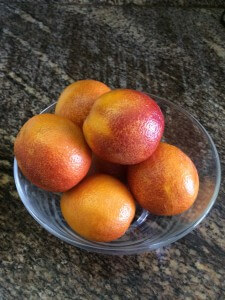 We ate most of the blood oranges as oranges. I feel like that is weird way to say that, but I'm not sure how else to say it. We ate the oranges straight? As snacks? As is? As was? As were? My head is hurting now and I am not near any of my Trader Joe food to make me feel better, so I'm declaring that I am fine with the sentence and moving on.
To discuss what I did with the blood oranges that we didn't eat as oranges. Which was to make a Blood Orange Pound Cake With Blood Orange Glaze, which I found at Eats Wells With Others. Side note, how great of a name is that?
The ingredients, with the exception of the Blood Oranges, are basic pantry staples, so I actually had everything. I will say though, I wish I had sprung for the third bag of Blood Oranges. Because I started to get nervous when I saw how many oranges I was juicing for the recipe, and I got a little stingy. My ½ cup wasn't truly a ½ cup. Don't be stingy, people! Buy the third bag and make sure you have a full ½ cup.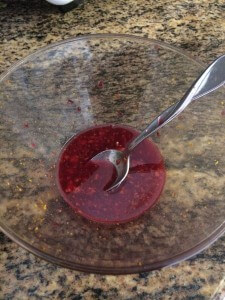 It was still delicious, but the blood orange flavor was a little more subtle then it should have been. The cake was moist, though, and made the perfect dessert for after I ate the turkey and rice stuffed red peppers that I got from the prepared section of Trader Joes. Which I will soon be enjoying again as Cara has been sending me numerous texts, each one about how she has tried another one of the items I told her to get, and how much she loves it. She wants to know when we can go again, so she can shop properly (ie, like me). And even though it took us three hours to drive there, shop and grab a quick lunch before heading back, she wants to start going every two- three weeks. I told you, my food soul mate.
Blood Orange Pound Cake with Blood Orange Glaze
2 ¼ cups flour
¾ tsp baking powder
½ tsp baking soda
½ tsp salt
1/3 cup milk
5 tsp blood orange zest
2 tbsp blood orange juice
1 ¼ cups butter, room temp
3 eggs
1 ½ cups sugar
2 tsp vanilla
Glaze
½ cup powdered sugar
½ cup blood orange juice, and not one drop less
2 tbsp melted butter
1 tsp cornstarch
Preheat oven to 350.
In large bowl, combine flour and remaining dry ingredients.
In a small bowl, combine milk, blood orange zest and juice.
In a mixing bowl, cream the butter on high for approximately 30 seconds. Add in sugar and beat until fluffy. Mix in eggs, on at a time, beating after each egg is added. Mix in the vanilla.
Add 1/3 the flour mixture to the butter mixture, then ½ the milk mixture, then 1/3 the flour mixture, then remaining ½ milk, then remaining flour mixture.
Pour the batter into a greased 10 inch bundt pan. Bake for 45 minutes, or until set.
Allow to cool for 10 minutes in pan, then remove to a wire rack to cool. Use a toothpick or fork to poke holes in cake. This will allow glaze to penetrate the cake, allowing for more flavor.
As soon as the cake comes out of the oven begin making the glaze. In small pan, stir all the glaze ingredients. Bring to simmer and cook until bubbling and thickened. Then cook for two more minutes. Brush the sauce over the warm cake.