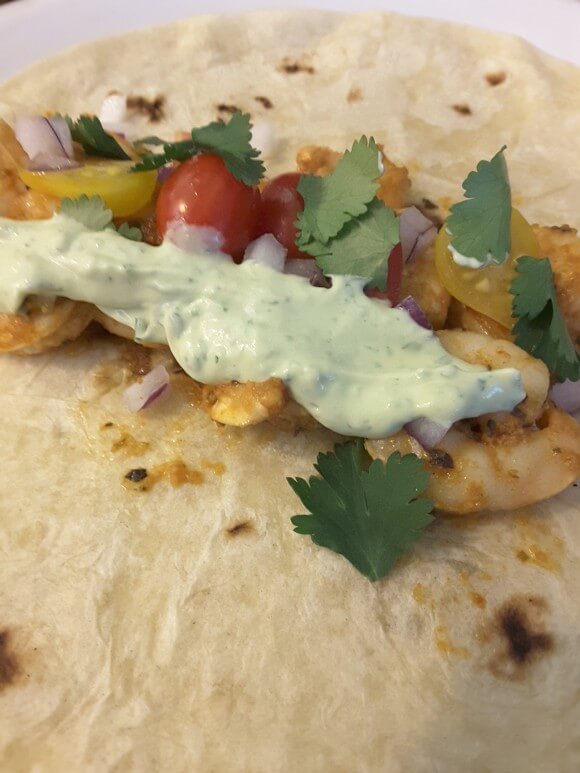 It's been almost a week since I last wrote. Which is weird because I actually cooked alot during the week. I had to run the dishwasher three times in four days! And I'm running it again, now, as I type. So, obviously, all that cooking left me too tired to write. 🙂
I was also recovering from our quick trip to Tucson that Averi and I took last weekend. If you follow me on Facebook (and you should), you know a little about it. We saw family and friends, and unfortunately Averi was diagnosed with both pink eye and an ear infection while we there. Luckily our friends are awesome and didn't let a minor details like a highly contagious disease stand in the way of our socializing.
Which means the worst part of our trip was the food. I didn't get any of my favorites. No incredible sandwiches at Beyond Bread or lamb at Shish Kabob House. No Mexican restaurants or breakfast burritos. No Pho at Ha Long Bay. I'm still sad about this a week later.
Luckily there was one redeeming meal during the trip. The Mamafia held our annual Favorite Things party. It's normally held in December (I wrote about last year's here) but between scheduling conflicts and the fact that I was coming in February (and I like to think it was at least 90% that), everyone agreed to wait until this past weekend.
Food is a huge part of Favorite Things. It's potluck and everyone brings something incredible. And this year my friend Amy offered to bring burritos from Nicos. These burritos are awesome – huge flour tortillas stuffed with various proteins and delicious guacamole and salsa fresca.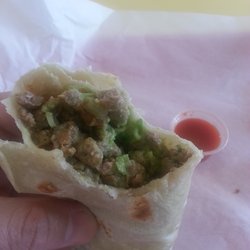 It was going to be the food highlight of my trip. Which is why when I received this text from Amy I was torn.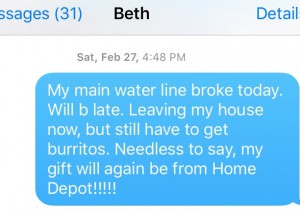 I wanted to be sympathetic to my friend. I wanted to tell her not to worry, that she had had a stressful day and she should just come to the party and have a drink. But, I also wanted my burrito. I REALLY wanted my burrito. So I played both sides.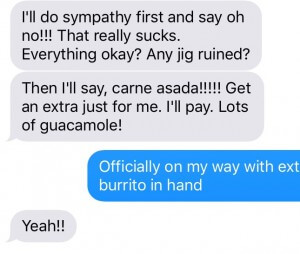 Touching right? 🙂 The worst part though, is now that I'm reading this again, I realize I never did pay her for the extra one she got me. Even though I seriously grabbed it from her and began devouring it immediately. I'm sorry, Amy! I will bring you massive amounts of guava paste on my next trip to make it up to you and show my appreciation!
My contribution to the party was the booze. Hard root beer and ginger ale. Have you had it? Delicious.
When I went to the store to buy the drinks I also picked up a package of tortillas to bring back to the husband. For all the great Cuban and Latin American food here, there is no good Mexican food and the tortilla options are sad. So we always bring back.
I used some of them to make Blackened Shrimp Burritos with an Avocado Cilantro Sauce. Not as good as Nicos but still pretty tasty. 🙂 The Blackened Shrimp had a little heat to it, which was tampered by the sauce. And cilantro is always good.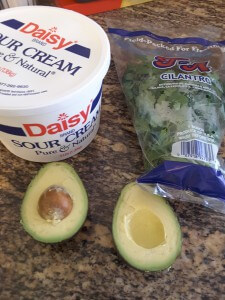 Plus, added bonus, shrimp is super fast to defrost and cook so this is a quick and easy meal, with all rub ingredients being pantry staples.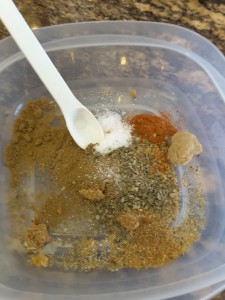 Thanks again to all my girls who didn't let a little thing like pink eye (or busted water pipes) stop them from spending time with Averi and I. I love you all!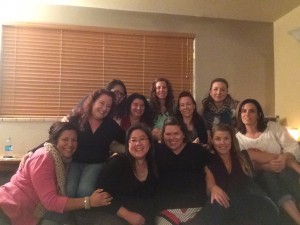 Blackened Shrimp Burritos with Avocado Cilantro Sauce
1 ½ teaspoons smoked paprika
1 teaspoon garlic powder
1 teaspoon dried oregano
1 teaspoon onion powder
½ teaspoon cumin
½ teaspoon salt
½ teaspoon brown sugar
¼ teaspoon cayenne pepper
2-3 pounds shrimp, deveined and peeled
2 tablespoons canola oil
good tortillas
For Sauce
one avocado
1/2 cup cilantro
1/2 cup sour cream
1 lime
For sauce, combine avocado, cilantro, sour cream and juice from lime. Blend with hand blender till cilantro is thoroughly mixed in. Refrigerate till burritos are ready.
Mix all seasonings in a bowl. Add shrimp, and coat thoroughly.
Heat oil in a pan over medium heat. Add shrimp, and cook through, approximately 5-7 minutes.
Add shrimp, sauce and garnishes of your choice (red onion, cilantro, tomatoes, etc) to the tortillas. Fold and enjoy!