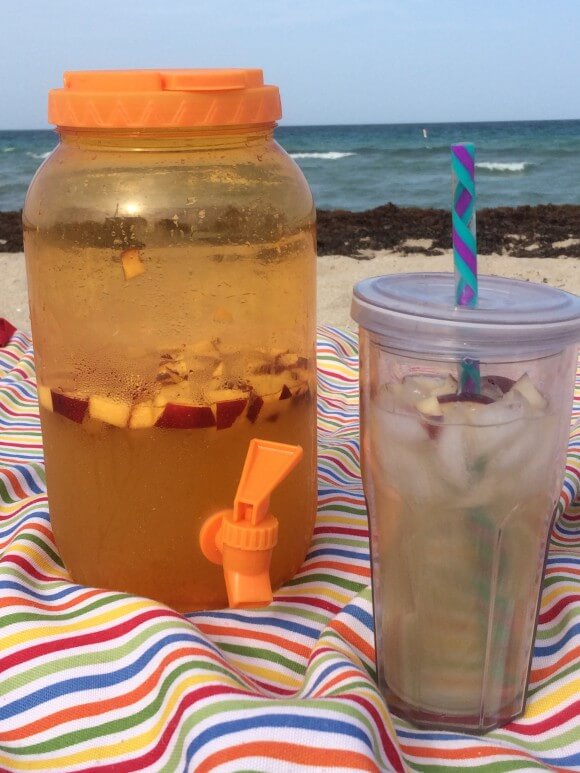 Have I mentioned that I am loving summer? I love that it's light out till almost 9pm . I love that Averi doesn't have school so we can enjoy being on the beach till it gets dark at almost 9pm . I don't love the humidity, but two out of three isn't bad.
And as I've mentioned (a few times), I loved celebrating 4th of July here in Miami. I have one last recipe to share with you from the holiday. A White Sangria drink. I first had this delicious concoction at another holiday beach picnic, when my friend Rosemary made it for Easter. And I tell you, this drink is what Jesus came back for. 😉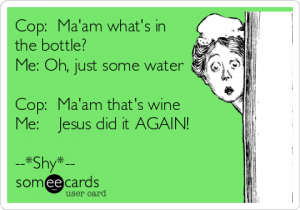 It is light and refreshing, with a great citrusy flavor. You don't taste the alcohol, which is my favorite way to drink. Plus it looks like juice, so you are less likely to attract attention from the lifeguards. 😉 And you can eat the fruit, thereby fulfilling one (or five) of your recommended servings.
So if you see me enjoying a picnic on the beach this summer, with my classy flannigans cup in hand, ask for a sip. Cause chances are good the cup will be filled with sangria.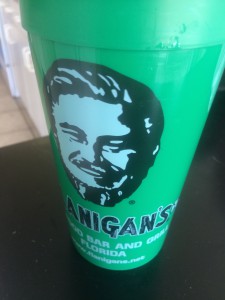 White Sangria
One bottle white wine*
1/2 bottle peach schnapps
1 liter sprite
2 cups pineapple juice
Cut fruit – apples, pineapple, oranges
Pour all ingredients into a pitcher. Add fruit to garnish. Drink responsibly 😉
*I like to use Villa Alena Moscato D'asti from Trader Joes. Since it's a moscato it's sweet and bubbly, which contributes to the nonalcohol tasting flavor. And bubbles are fun