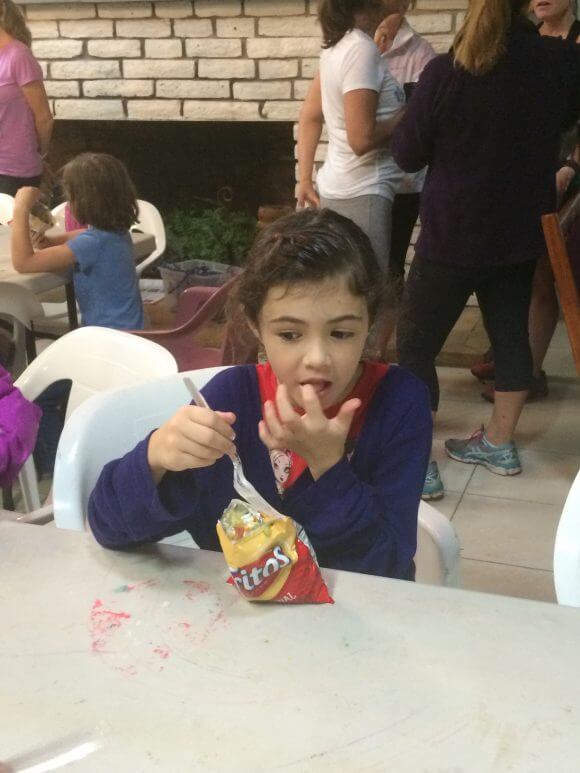 So you may remember that I became a Girl Scout leader a few years ago, so that Averi could join a troop. You may also remember, that when it was time to start cookie sales, I realized we had an arch nemesis, our very own Red Feather Troop. I wrote about it two years ago, and two years later, we still actively dislike each other.
Which is why when our Service Unit Manager stepped down at end of last year, I was in a panic. If we didn't get a new one, then I would be forced to have my troop switch into the Red Feather unit. And that was not acceptable. So guess who became Service Unit Manager? That is right. Me.
The new CEO and office staff was already holding Leaders to a higher accountability. Add being Service Unit Manager, and now I have to actually do everything the right way. Have everyone registered, fill out paperwork, do the training, etc.
This weekend I did the last training needed – Camping. Amazingly, it was actually pretty fun. Partly because they let us sleep in cabins. Partly because they did all the work. And partly because they watched the kids the majority of the time. 🙂
They taught the girls how to make knots, use sling shots, make bee night lights out of easter eggs, and a few other things. They taught the adults how to start fires, make knots, and cook easy but tasty meals over fires and on propane fueled burners. The favorite meal was Saturday nights – Walking Tacos. Or as they are known in Texas, Frito Pie.
It is insanely simple, makes for little mess, and lets everyone customize it to their liking. Plus it's something kind of unique, which gets the girls excited. I liked it so much that I think that in addition to camp outs, we will be doing this at any gathering of kids – slumber parties, class parties, play dates, etc.
Now, I have to go find which one of my scouts to dress up as Tina Turner to sing Cookie Time while the rest dance the freddy. Troop Red Feathers is once again going down!
Ingredients
Individual bags of Fritos or Doritos
Ground beef
Toppings of your choice - lettuce, tomatoes, onions, black olives, cheese, sour cream, salsa, jalapeños, etc
Instructions
Cook your ground beef, till it is browned and crumbly.
Prep all your toppings as needed.
Have girls pick their bag of chips, and lightly crush the chips before opening the bag.
Scoop a serving of beef into the bag.
Let the girls add the toppings of their choice.
Enjoy straight from bag!
https://discoverph.com/walking-tacos/