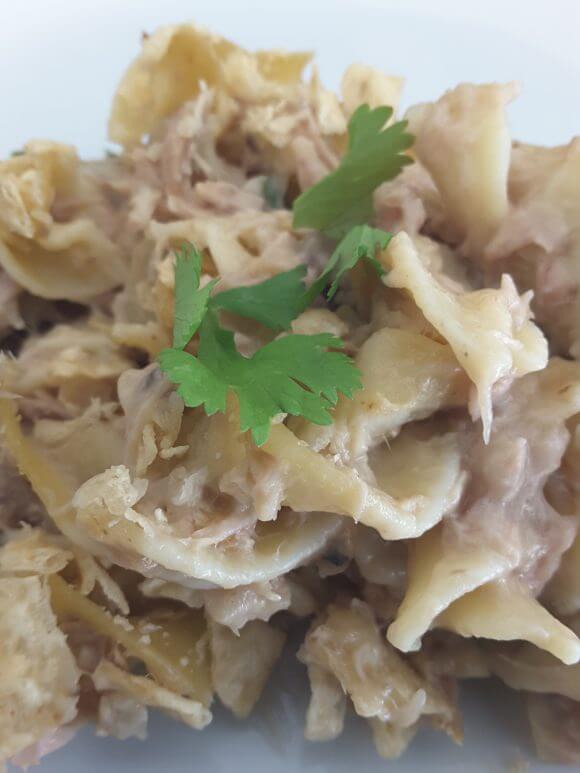 When I was a kid all adults were ADULTS. Teachers were called Mrs. or Mr. whatever their name was. As were the parents of my friends. Adults were treated with respect and they all had authority. I still treat ADULTS like this. And by ADULTS I mean people like Miami Level Trophy Wives – perfect hair, beautiful non-sloppy outfits, nails did. Always composed. Grown ups.
Averi is not intimidated by adults. Or even by ADULTS. She's used to being around them. In fact, after we had been in Miami for a couple of months Averi asked me where her adult friends where. Because, you know, I hadn't made any friends yet. Thanks for pointing that out, kid. 🙂
Averis' friends are just as comfortable with adults. Possibly with ADULTS too, but since I'm going to tell a story about me, it's just adults. 🙂
One of Averi's friends came over to play a couple of months ago. They play beautifully together, and it keeps Averi occupied (which means I can sit in my room and play on the computer) so I like to keep her friends here for as long as possible. Which means, definitely, stay for dinner!
Except almost all of the kids here are picky eaters. And I knew the friend wouldn't like the leftovers I was serving that night. Which I told her. Her response was to walk to my pantry, open it, and peruse its contents! She then pointed out what she willing to eat to from there. Then she went to my fridge and did the same. I was a combo of amused, shocked, impressed and annoyed. But honestly, I was mainly amused and impressed. I couldn't imagine being that comfortable with an adult when I was a kid. But I honestly believe it is a trait that will serve her well in life, which is why I am also thrilled that Averi is comfortable around ADULTS.
But since I am still the adult, I told her no. I was not cooking her a meal. I did agree to open a can of tuna for her though. She was good with it and two more hours of playtime was procured. Everybody wins!
The same friend was over yesterday. And since Averi hasn't really seen her all summer, and I had a lot of stuff to do, I wanted her to stay for dinner. Now, I am opposed to making a separate meal for kids then what we eat. But I am not opposed to keeping elements of the meal separate.
Which is why I decided to make tuna noodle casserole. That way I could keep some of the noodles separate for her friend, and she would be happy and leave my pantry alone. And I knew Averi would eat regardless of what her friend was doing, as my mom made it when we were in Tucson and Averi seriously ate like 3/4s of it, till there was nothing left. Which made me sad cause I used to love eating my moms tuna casserole cold for breakfast the next day. I needed my cold tuna casserole.
Luckily I made a lot as the friend actually asked to try some, and then declared it acceptable. And I will fully admit to feeling like I won something when she said it was good. But probably only because I knew I still had enough to have leftovers this morning. Cold. Straight from the serving dish.
Just like an ADULT would. 🙂
And here is an adult tip for you. Did you know that if you put a wooden spoon over the top of your pot that the water won't boil over? I don't know the science behind it, but I know it works. And that means less cleaning!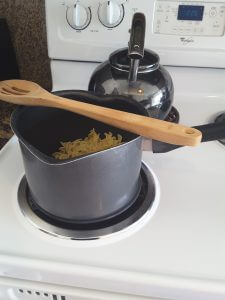 Ingredients
1 package egg noodles
3 cans tuna in water, drained
1 can cream of mushroom soup
1 1/2 tbsp mustard
2 tbsp cilantro, minced
potato chips/ritz crackers/whatever crumbly topping you want
Instructions
Prepare the egg noodles according to package. Drain.
Preheat oven to 350.
In baking dish, combine noodles, tuna, soup, mustard and cilantro. Mix together well then spread evenly in dish.
Crumble the chips/crackers/whatever evenly over the top of the casserole.
Bake for 15-20 minutes, till heated through and topping is lightly browned.
Enjoy for dinner, and make sure to save some to have cold next morning!
https://discoverph.com/tuna-noodle-casserole/