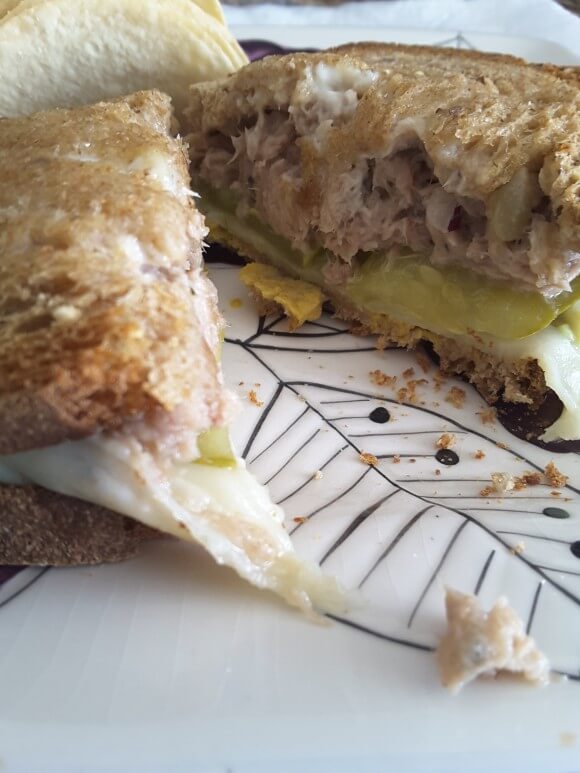 I don't know about you, but I've spent many a weekend going to and holding yard sales. I've never bought a painting for $10 that turns out to be worth hundreds of thousands, but I have found some good books. Holding yard sale, though, is so much worse. Organizing, getting up at crack of dawn and then dealing with haggling. Good lord the haggling. If I am selling something that initially cost $50 for $1 and it's in great shape, do not ask me if you can have it for 50 cents. I will donate it to charity and take the tax write off instead.
That's why I was so excited when I found a Facebook group for my area of town in Tucson. I sold and bought so much through that group, especially as Averi was continually entering and exiting different stages of childhood. The norm was that baby items sold for 1/2 the retail price if it was in good shape, and clothes were insanely cheap. And there were tons of kids items – clothes, toys, cribs, strollers, movies, bikes, etc. You name it, you would most likely find it there.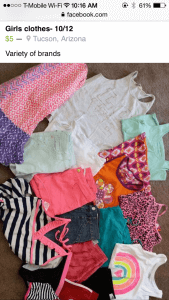 There were always lots of household items too. Furniture, electronics, kitchen appliances, knick knacks.
Your basic yard sale stuff, at yard sale prices. Without having to go or hold yard sales. Bliss.
So when we moved to Surfside I immediately looked for this type of group on Facebook. I couldn't find one until recently. In other words, after I had been here long enough to know better. The people here are so Miami Level Trophy Wife that they have no clue what a yard sale is. Or, they are not Miami Level but don't want to risk showing it by doing something as low brow as buying/selling used stuff for a couple of bucks. Because what comes up on this page is ridiculous. For starters it's like 90% businesses promoting themselves. And they are real businesses, not stay at home moms decorating cakes.
On the rare occasions that it's a person selling something they no longer want, the prices are not even close to yard sale.
I mean, seriously, on the first two. And please note, there are never any takers, even on the infant seat which is a pretty decent offer. I really want to know if it's because people are to sane to pay these ridiculous prices for used items, or if it's because they don't want to be seen buying used. I may experiment and post true yard sale items at true yard sale prices, just to see what happens. Averi has some good toys that she no longer uses. Ill let you know what happens. Maybe I will get private messages, so they don't risk people knowing. 🙂
In the meantime, lunch must be eaten. Yesterday I made a fancy tuna melt. I pulled the recipe from a magazine sometime ago. I can't remember which magazine it was, but when I was searching the page I saw that the photographer is named Squire Fox. How awesome of a name is that?
The sandwich was great. Tangy from the mustard and vinegar, creamy from the melted cheese and the avocado we added, and crunchy from the toasted bread. The recipe called for a panini press but since I couldn't find one for cheap on the yard sale site (ha!), I just put it in the toaster oven. The tuna is also great on its own, and healthy as there is no mayo in it.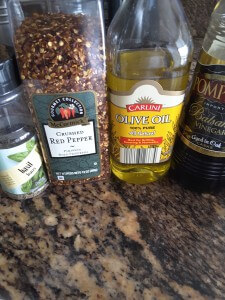 So enjoy, while sitting in your possibly overpriced used chair while wearing a possibly overpriced pair of used pants. 🙂
Tuna Melt
12 oz albacore tuna, drained really well
1/4 cup diced red onion
1/8 cup olive oil
1 tbsp balsamic vinegar
1 tbsp dried basil
1/2 tsp crushed red pepper
2-3 rolls, make sure thick so they don't get soggy
mustard and mayo
2-3 slices of swiss cheese
4-6 slices kosher pickle
Combine tuna, onion, oil, vinegar, basil and red pepper in a bowl.
Spread the mustard and mayo on the bread. Place cheese and pickle on the top piece of bread. Scoop tuna onto bottom piece of bread. Close the sandwich.
Place in toaster oven and toast until cheese is melted.
Enjoy!