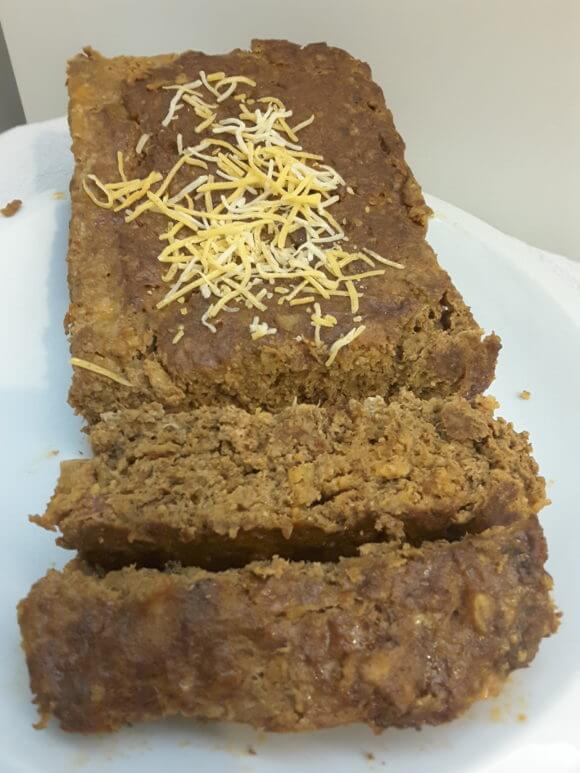 We are going to have a crazy busy week. Today is a girl scout cookie booth, tomorrow Averi has an appointment with an ent to discuss ear tubes, then girl scouts in the afternoon. Wednesday is Hebrew school and Thursday is a girl scout booth again. This leaves very little time to watch tv and cook dinner.
Thankfully I know how to prioritize. So the laundry will not be put away, vacuuming will not occur and the bathroom will not be cleaned. Luckily I did clean the bidet the other day, and you will get to read about that in a day or so. Spoiler alert: it involves water on the ceiling.
In preparation for rushing straight from activities to dinner, I decided to make a meatloaf today while Averi was at school. I also managed to watch two episodes of That 70s Show. I am in final season and the twists are crazy. Jackie with Fez! I did not see that coming, although I guess I should have. Because she needs a boyfriend and apparently no one exists outside their circle. It's like Melrose Place, but without the style.
I also saw Bob hold up a speedo and say he was going to wear it on the beach in Florida. I am pretty sure I have seen him. It isn't pretty. My eyes! My eyes! (That was for you Michelle.) We really need to start a letter writing campaign to Speedo and get them to stop making them.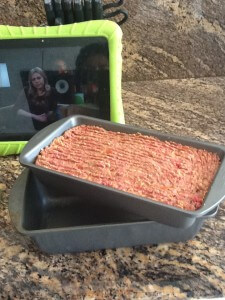 For the meatloaf, I have a recipe I love from Just a Pinch. It is a Taco Meatloaf, with taco seasoning and sour cream. It is so flavorful and not at all dry. I was going to say it was "moist", but since I know Aimee is reading and she hates the word moist, I opted to say "not at all dry" instead of "moist". Because I am considerate like that. 🙂
The only problem was that I didn't have a packet of taco seasoning. But it is super easy to make your own, and I will provide that recipe as well. Because I am considerate like that too. 🙂 I also did not have tortilla chips. But I did have white cheddar cheez-its, and they seemed like a fine substitution because its cheese flavored. And that is always good.
And I also had an awesome two-piece meatloaf pan, that has holes in the bottom of the top pan (you can see the two pieces in the picture above). This allows the grease to drip out and rest in bottom pan, so that not only is your meatloaf not resting in grease, but it cooks faster because it isn't encased in the grease.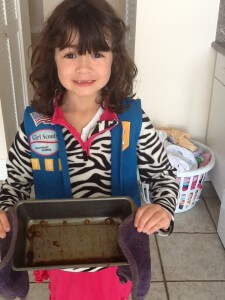 That is Averi, pretending to be one of Bob's Beauties (or are they Drew's Beauties now?), showing how the grease collected in the bottom pan. And yes, that is the basket of clean laundry that is not getting put away behind her. Because who doesn't want their clean laundry to smell like meatloaf?
The meatloaf turned out great. The cheez-its added a nice sharp tang which I enjoyed. And it was moist. 🙂
Update: If you want a meatloaf pan like this, you can get it by clinking on link below . And in full disclosure, I just signed up as an Amazon affiliate and this is my first recommendation.
So the recipe as I will make it:
Ingredients
1 egg
1/2 cup sour cream
1/3 cup salsa
4 tbsp taco seasoning
1 cup crushed something - tortilla chips, cheese-its, the crunch of your taste
1/2 cup shredded cheese, cheddar or a mexican blend
1 - 2 lbs ground beef
Instructions
Preheat oven to 350.
Mix together all ingredients in a bowl.
Dump into a meatloaf pan, and pat flat.
Bake for 45 minutes.
If you want more cheese flavor, add additional cheese to the top of the meatloaf, cover with foil and let sit until the cheese melts.
Then enjoy!
Notes
If making your own taco seasoning, combine 4 tsp chili powder, 3 tsp paprika, 2 tsp onion powder, 1 tsp sea salt, 1 tsp garlic powder, 1 tsp ground cumin, 1 tsp oregano, 1/2 tsp fresh ground pepper. If want a little kick to your meatloaf, can also add a little cayenne pepper and/or red pepper flakes
https://discoverph.com/taco-meatloaf/