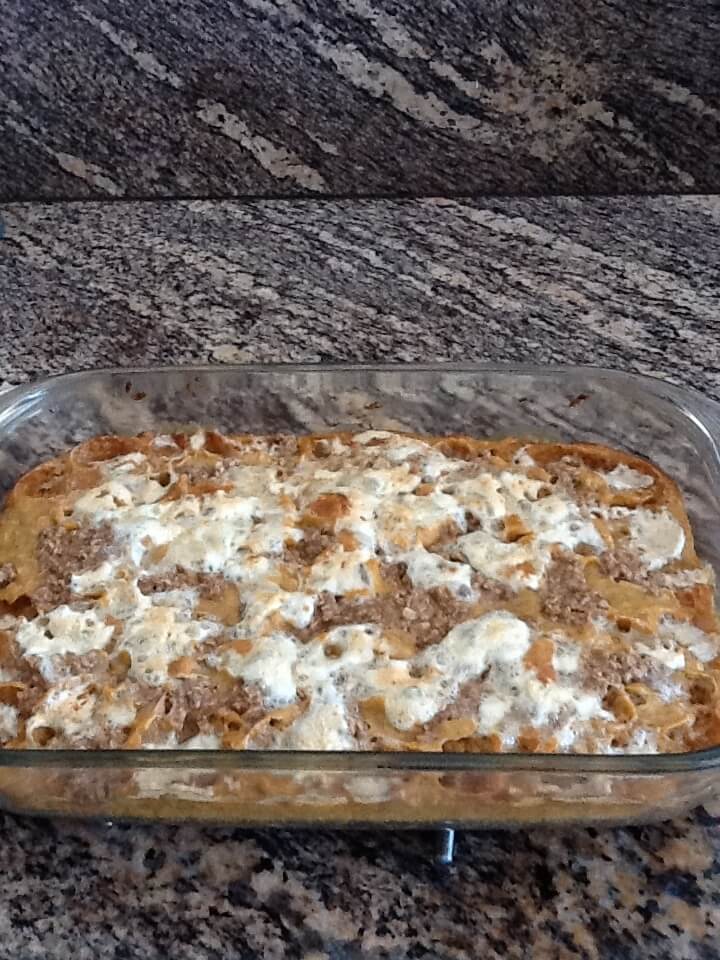 It's the second night of Chanukah and we may have a friend over for dinner, if he can change his flight. That's right. We have a friend who is willing to change his flight just to have dinner with us. No pressure there on the meal! But leftovers are definitely out. I actually want to make something festive, but refuse to make latkes as both my husband and my daughter frequently and loudly tell me that only my mom knows how to make good latkes. So, no latkes for them! I do, however, have an extra sweet potato laying around.
I have been wanting to make this sweet potato recipe for around a year, ever since I saw it on a blog that unfortunately no longer seems to be around. Luckily, because I am absolutely anal about my recipes (don't believe me? Check out my three folders that I have, with sections for everything – entrees, sides, crock pots, pies, chocolate pies, fruit pies, fruit desserts, cakes, chocolate cakes, cookies, two step cookies, and so on and so on) I had saved the recipe before I even made it.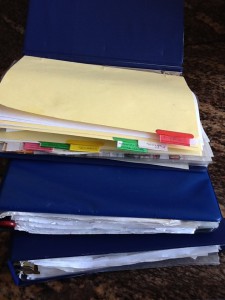 And while I have that extra sweet potato, I am of course missing one item. Marshmallow fluff. Because really, who keeps that as a pantry staple, besides the Gilmore Girls? I do however, have large marshmallows, courtesy of the dreidel making project we did at girl scouts the day before.
I like this recipe for two reasons – one, the dish can be served cold, and I am a big fan of anything that I can prepare ahead of time. And two, even though there is a lot of mixing and stirring in this recipe, it can all be done by hand, no kitchen aid needed. Which means that I never have to pause Netflix because of the noise. I watched two episodes of That 70s Show when making this! And that, my friends, is a win.
I also want to take a moment to point out the blue and grey two-sided spatula you will see in one of the photos. Not because it is a great tool (although it is), but because I want to mention that I got this at the Sur La Table that is at my local mall. That's right, Miami Trophy Wives need a Sur La Table at their local mall. As well as Cartier, Dior, Pucci, Louis Vuitton, Montblanc, Porsche Design, Tag Heuer, Ferrari Store and my personal favorite, the Caviar and More kiosk.
I kid you not. There is a Caviar kiosk in the mall, where you can have a bite of caviar and a glass of Dom Perignon (which please know, I just had to google the correct spelling of).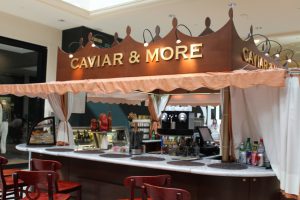 The first time I went this to mall I took a picture of myself in front of it and texted it to all my friends in Tucson. Because I am suave and sophisticated like that. Then I went to Macys, because that is where Arizona Trophy Wives shop when they want something nice.
If you can get to a Sur La Table, I highly recommend getting the double sided spatula. If not, you can get one from Amazon. They are great for baking. And I'll earn 2 cents. 🙂
But back on track. Sweet Potatoes. So, the recipe as I made it:
Sweet Potato Marshmallow Bake
Ingredients
½ cup butter
1 cup brown sugar
¾ cup sweet potato, peeled, boiled and mashed
2 egg
1 tsp vanilla
2 tsp cinnamon
¼ tsp ginger
¼ tsp nutmeg
2 tsp baking powder
½ tsp salt
1 ½ cups flour
½ cup oatmeal (I used quick cooking)
10-12 large marshmallows
Topping:
1 cup oatmeal (still using quick cooking)
1/2 cup brown sugar
2 tsp cinnamon
4 tbsp melted butter
2 tbsp flour
Instructions
Preheat oven to 350 degrees.
Combine all topping ingredients and set aside.
Over low heat melt butter in a small skillet until browned, around 5 minutes. Let cool.
While butter is cooling, combine brown sugar, sweet potato, vanilla, cinnamon, ginner and nutmeg in bowl.
Add butter.
Beat in eggs, one at a time, making sure well combined after each one.
Your kitchen will smell incredible at this point from the browned butter combined with the sweet potato and other delicious spices.
In separate bowl (alright, I admit it, I never use a separate bowl because I be lazy, but I honestly have no idea if that impacts my end results, so I will tell you to use separate bowl) sift flour, baking powder and salt.
Add the oatmeal.
Slowly add the dry ingredients into the wet ingredients, and mix together well.
In a greased 9 x 13 baking pan spread half of the batter.
Place marshmallows on top of the batter (I tore up the marshmallows as they seemed too big to leave alone, since I knew the goal was to cover them with remaining batter).
Pour remaining batter over the marshmallows, spreading to cover.
Sprinkle oatmeal crumble over top.
Bake for 25 minutes.
Serve warm or let cool to serve cold. Great either way.
https://discoverph.com/sweet-potato-marshmallow-bake/