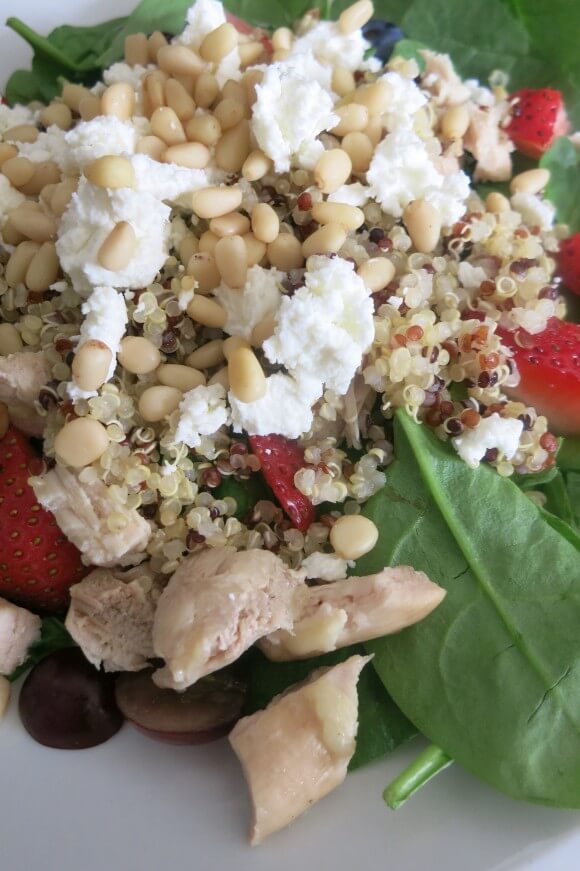 I am still in Tucson, and this past weekend reminded me exactly why I love being an Arizona Level Trophy Wife, in Arizona. The life is GOOOOOOD.
Tempatures during the summer in Arizona are always in the 100s. And while there is something to be said for the dry heat (while my lips may have been chapped the whole three weeks I was here, I do not miss the humidity of Miami!), it is still to hot here for most people to want to vacation here. So the incredible resorts offer crazy low pricing to encourage people to come.
This past weekend seven girlfriends and I went to Scottsdale to celebrate one of the girls birthdays at one of these incredible resorts – the Royal Palms. It was a Miami Level Trophy Wife trip, at Arizona Level prices.
We shared two suites, with each suite having a bedroom with a king bed and a pull out queen in the sitting area. It was perfect, especially considering how little time we spent in the room. We spent most of our time poolside. Our package gave us a cabana at the pool, where the lovely cabana boys kept our drinks filled.
.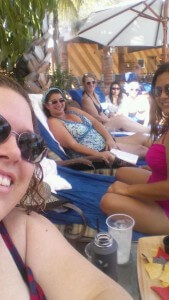 We also had access to the spa, which had a great jacuzzi and eucalyptus steam room, just for the women. Some of the ladies even enjoyed a yoga class in a gorgeous courtyard one morning. I considered joining but then decided nah mah stay in bed. 😉
And it only cost $75 a night, per person. Did I mention I love being an Arizona Level Trophy Wife, in ArizonThe lovely cabana boys also ensured that we did not go hungry while we lounged poolside. We had a couple meals there, but the highlight was the quinoa arugula fruit salad with goat cheese. It was suppose to come with blackberries and blueberries, but I asked for extra strawberries and peaches instead. They also used the red, crunchy quinoa while I think I will use the fluffy regular quinoa when I remake this. My only other change would be dressing. I don't think they used any, and honestly the creaminess of the goat cheese did make it unnecessary. But if you want to kick it up a notch, I recommend using the cilantro dressing from Trader Joes.
I plan on eating this salad many times over the summer, and will always remember this great weekend and the insanely fun times I had with the mamafia. And I will ensure they will remember too, by randomly sending texts that say "cows!","curd!", "bathtub" and more. Love all you ladies! Can't wait to come back for another visit. I'm ugly crying because I already miss you.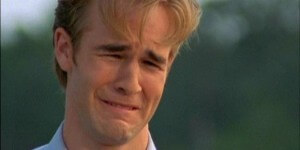 Admin Update: I made this salad on 7/2, and actually ended up using pine nuts instead of cashews and spinach instead of arugula, as that is what I had. I think the arugula is better, but the spinach wasn't bad in a pinch. I also added chicken, as this was for dinner and I wanted some extra protein. So that explains the differences in the updated picture I am using versus the recipe. 🙂
Quinoa Arugula Fruit Salad With Goat Cheese
2 cups quinoa, your choice of type
One package arugula, washed
2 cups summer fruits – berries, peaches, kiwi, plums, etc
1 cup cashews
2 cups goat cheese crumbles
Trader Joes Cilantro dressing, optional
Prepare quinoa according to directions. Cool.
Combine cooled quinoa with arugula. Toss in fruit, cashews and goat cheese. Add dressing to taste. Enjoy!