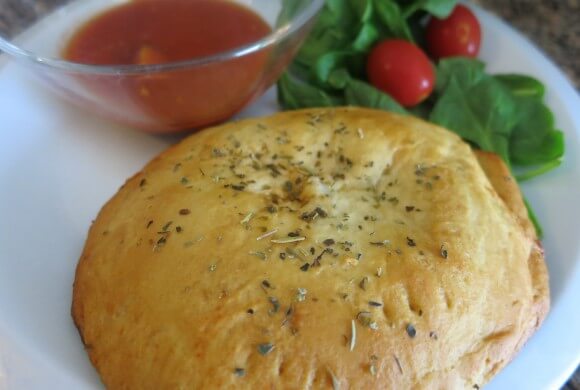 This is the first Saturday in FOREVER that we have had no plans – no Hebrew School, no Disney, no plans with friends. We slept in, took our time getting ready, went for a leisurely stroll to the grocery store for milk. We even made an impromptu decision to look for a nearby geocache. Because we had the time too.
Then we decided to hit the community pool after lunch, counting on there being a kid there that Averi could find to play with. Because if there isn't a kid then she wants to play with us. And I can only let her swim between my legs so many times.
So after lunch I had the genius idea of telling Michael that I wanted to make dinner before we left, so that in case we ended up staying late at pool it would be ready for us. In reality, I was hoping that while I made something he would take Averi to the pool and play with her till she found a friend.
It totally backfired on me. While I prepared dinner he started dealing with work emails and in the end I took Averi to the pool myself while he wrapped up work! Averi and I created a lovely water gymnastics routine that was comprised of somersaults, dives and me launching her. Thankfully a little girl started hovering nearby, anxious to play. And by the time they were done playing with each other Michael was there. He went down the slide with her. Twice. 😉
Then we came home to an already made dinner. I had made spaghetti and my homemade meatballs the night before.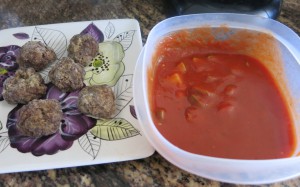 So I had leftover sauce, which I hate to waste. I also had Grand biscuits, plus the meatballs and various vegetables. So calzones it was!
I had considered splitting the biscuit dough in half, so that I could use one part for the bottom and one part for the top. I have a tendency to overstuff and didn't think I'd be able to fold one piece over. But then it was too thin to properly roll out to a large enough size. So I opted to make one whole biscuit the bottom and one whole biscuit the top. This gave us only four calzones, but they were very full and large, and one was enough.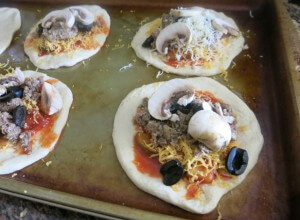 And they were delicious. Perfectly browned on the outside, with a great combination of flavors from the sauce, cheese and spices. And exactly the carbo loading that we needed after our strenuous gymnastics. 🙂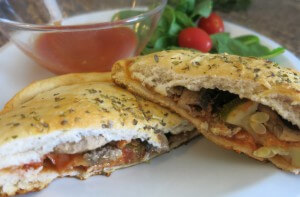 Quick and Easy Biscuit Calzones
1 tube Grands Biscuits
1 cup spaghetti sauce
1 cup grated cheese of your choice
protein of your choice – pepperoni, ground beef, etc
veggies of your choice – mushrooms, spinach, zucchini, olives
1 tablespoon Italian Seasoning
Preheat oven to 350.
Roll out four of the biscuits until you have a roughly 4-inch circle. Place on a greased baking sheet. Place 1 – 2 tbsp of spaghetti sauce on each circle of dough. Top each circle with ¼ cup cheese, protein and veggies.
Roll out remaining four biscuits. Place one on top of each of the prepared biscuits. Using fingers, crimp the top and bottom biscuit layers together. When completely sealed sprinkle tops with Italian Seasoning.
Bake for 15 minutes. If starts to brown to much cover with tin foil and continue baking.
Use extra spaghetti sauce to dip into. Enjoy!