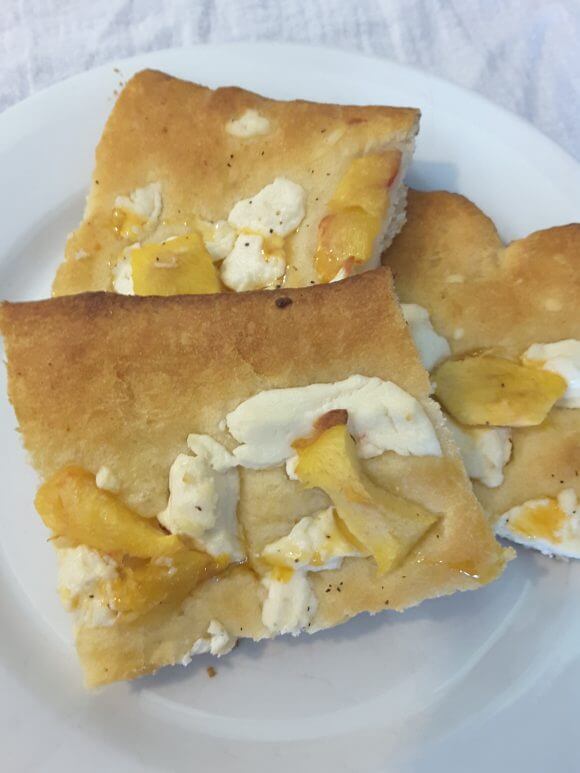 We are about to enter our third hurricane season here in Miami. So far there have been some warnings and scares, but no actual storms. Although one warning was actually strong enough last year that I did buy some bottled water and a little battery operated lantern. Although, now that I am writing this, I am not sure if I actually bought any batteries. I should probably check that out.
I'll add that to my list of things to do to prepare for this season. So far it only has one thing on it – clear out the food in the kitchen. I know this sounds like the opposite of what we should be doing, but it is actually step one. So I guess my to do list has two things on it. Step one is get rid of the "fun" stuff that takes up a large portion of our pantry but would be completely worthless if we are stuck inside with no electricity and need actual nourishment. I also need to get rid of the fun stuff in the fridge, plus pare down the large quantity of proteins we have in the freezer, so if we do lose electricity, we won't have to throw out lots of ruined food. Plus, Averi and I are going to be gone for most of the summer, so it just makes sense to use up the stuff, even if there is no storm.
Once Step one is done we will commence with step two (if needed) of refilling the pantry with hurricane friendly food. Who wants spam? 🙂
We started clearing out the freezer this weekend. Averi had a birthday party at the community center on Saturday, and from there we all went down to the beach for the rest of the day.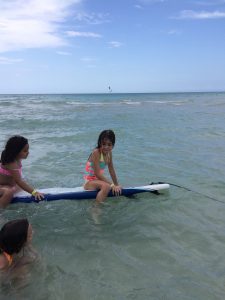 The benefit of living on the beach is that we were able to send Michael upstairs twice to stock up on drinks. He wisely put in the frozen pouches that I was obsessed with when we first moved here, and still had a couple of in the freezer, taking up space. Cheers to hurricane season! 🙂
Today I needed to use up some peaches that were going bad. I was looking on pinterest for something to do with them and I saw a recipe for Peach Pie Biscuit Bombs by Sugar Dish Me. I liked the fact that it was minimal work and that I could use up some of my "fun" pantry and fridge items.
The original recipe used brie and biscuit dough. I had neither. But I did have a dough sheet, and goat cheese with honey. Plus I still had one straw of peach honey that we got when we were in Savannah in December. That thing keeps falling in the pantry and needed to go. So there we go!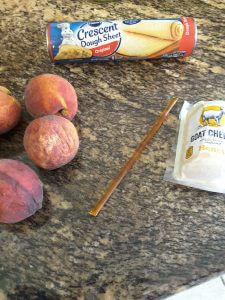 It was fantastic. The dough came out golden, with a soft center and a little crunch to the outside. The goat cheese was creamy and a perfect accompaniment to the light and refreshing peaches. And the honey ensured there was a sweet taste in every bite. Delicious!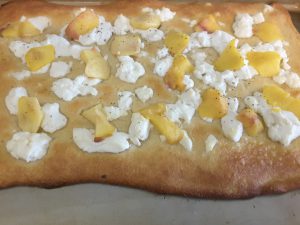 After I made it I noticed that I had plums in the fruit basket as well. I wish I had seen them earlier as I would have tossed a couple of those on too. Next time. After hurricane season, when I have restocked the fridge with fun stuff. 🙂
Peach and Goat Cheese Crescent Squares
Ingredients
One tube crescent dough
6-8 oz goat cheese
4-5 peaches, peeled and sliced
black pepper
honey
Instructions
Preheat oven to 425
Unroll crescent dough and place on greased baking sheet
Spread goat cheese over dough
Place peaches over goat cheese
Sprinkle black pepper over top
Bake for 10 minutes
Drizzle honey over top
Cut squares and enjoy
https://discoverph.com/peach-and-goat-cheese-crescent-squares/