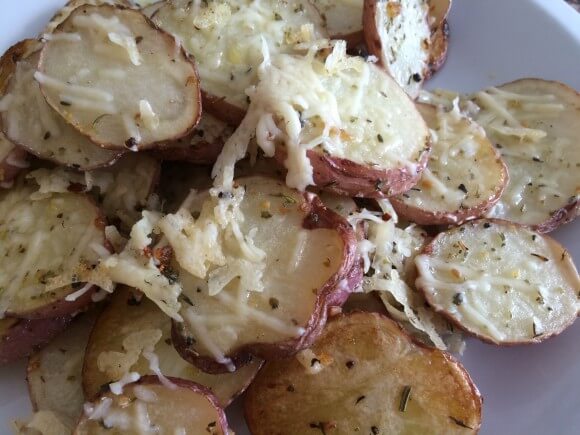 When I started writing this blog I was watching That 70s Show on Netflix. I finished that and moved on to Psych. Now I am watching 30 Rock and loving it. Tina Fey is genius.
And of course there are the shows I watch on regular tv. And I just found a new one – Mother Funders on Bravo. It's about this crazy PTO group in an Atlanta suburb and how power hungry some of the moms are. I believe this is a true reality show (unlike Barely Famous on VH1 which is a hysterical satire on reality show stars that you must watch) because the PTO at my daughters school is just as insane.
First they had a coup and threw out the President the week before the schools big carnival fundraiser. Apparently there was a big divide between people who supported the old President and people who supported the new one, and it all came to a head. The VP stepped up and took over the President role.
Now it's time to vote in next years board. The current President is running to continue on as President. But at last weeks voting meeting she was met with an opponent – the current Treasurer. Who knew the current President hadn't paid her $15 PTO member dues. So his fraction claimed she was unable to run for an office. So then her faction said that if she wasn't President none of them would follow through with their elected roles. And yes, I'm using the word "faction" to describe PTO members.
The meeting was cancelled and a lawyer was consulted. You read that right. A lawyer was consulted. For PTO board voting. Because that's totally normal. The lawyer decreed that only paid in full PTO members with 30 days membership are allowed to vote, and that only paid in full PTO members are allowed to run for office. Then they decided to push back the vote for two weeks. Which conveniently gives time for member applications to be processed.
I don't understand the crazy. Is it that people like having power? Is it that they like thinking they are important? Do they feel that having a "position" validates them in a way that "just" being a stay at home mom doesn't?
Personally, I'm good with "just" being a SAHM and an Arizona Level Trophy Wife if that means that even though I spend a lot of time at an elementary school I don't regress to the play ground squabbles that occur there.
I'm happy to just keep watching crap tv, hanging on the beach with friends, and occasionally cooking food for my family. Including these great Parmesan Potatoes. They are soft on the inside, but crispy on the outside. And hello, cheese.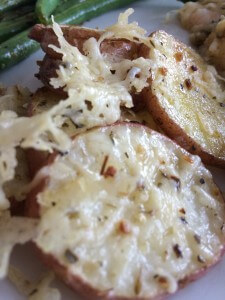 I will be at this weeks voting though, cause as I've said, I do love a good show. But I'll be sitting on the sidelines, eating popcorn and watching.
Parmesan Potatoes
4-5 small red potatoes
2-3 tbsp Olive oil
1 tbsp Italian Seasoning
1/2 cup grated Parmesan Cheese
Preheat oven 450 degrees.
Cut potatoes into 1/2 inch thick, round pieces. Place into small bowl and pour olive oil over them, coating well. Sprinkle Italian seasoning over the potatoes.
Pour the potatoes onto a baking sheet. Bake for 20 minutes, until lightly browned.
Distribute the Parmesan cheese over the tops of the potatoes. Bake for additional 5 minutes. Enjoy!