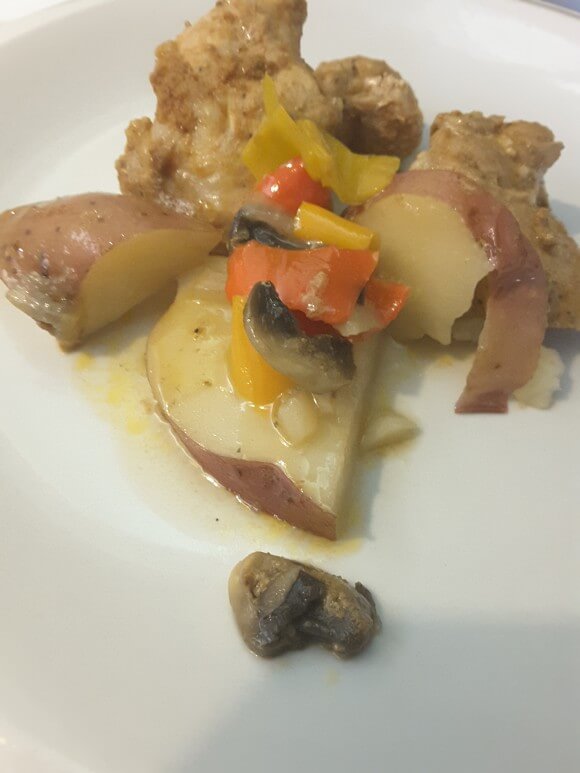 Omg. The craziness at my daughters school never ends. I've mentioned before how insanely large it is. Kinder through 8th, with six classes per grade. Roughly 125 kids per grade. What I've probably never mentioned, though, is that there is also one preschool class. That is correct. One.
Now obviously, if there are six kinder classes and only one preschool class, then there are not enough spots for all the kids. The preschool class has 18 spots. Which means the parents of approximately 100 kids have to pay for private preschool. Plus get them to and from there, which is extra annoying if they already have older kids at the school.
The 18 kids that do get in are selected via a lottery. There is a deadline to enter, showing proof of residency, and then the drawing is held in February. Most parents show up for it, to ensure no shenanigans take place when the Principal draws the lucky 18 slips out of all the entries.
I had already heard about the argument that occurred a year or two ago when a twin was selected. Because apparently there is a rule that if one twin is picked then they both get in. BUT – and this was the cause of the fight – both twins get to enter their names. Which means double the chances. I agree it's not fair. If they are being treated as one then they should get only one entry. Not sure how it turned out or if the rule was changed.
Today I heard a new story about the lottery. A family was on the wait list, in one of the first spots. So of course they wanted some of the chosen 18 to lose give up their spot, so they could get in. But they were not going to just hope it happened. In meeting the other parents at the lottery they had found out where some of them lived. Or, I should say, claimed to live. The family took it upon themselves to double check the people, as we have a VERY high amount of people who use addresses of family or friends to attend the school illegally. I honestly wouldn't be surprised if at least 1/4 of our school was there illegaly.
So, lo and behold, they find that one of the families didn't live where they said they did. They took it to the school, who said their word wasn't enough and they don't/can't police the families. So the wait list family upped the ante and hired a PI! They got the proof the school needed and the kid lost the preschool spot, and their two older kids were kicked out as well.
Personally, I think the kicked out family was stupid. If you know you are breaking rules, you shouldn't be drawing attention to yourself. And taking one of 18 coveted spots is definitely drawing attention to yourself. You have to wonder though, since this is Miami, was it stupidity that made them think it was okay to take a spot, or just arrogance? They wanted it so therefore they should have it.
Anyways. We were talking about this today at the park, and ended up being there till four oclock. Which meant by time we got home and I had Averi situated with her homework, it was almost time for dinner. And I was out of leftovers. 🙁 So a quick and easy dinner it was. I also wanted to use up my produce as we are going into the weekend and I won't be cooking dinner for next three nights.
One Pot Smoked Paprika Pork and Potatoes it was! I had made this once before, using a recipe I found on Cookin Canuck. The first time I made it per the recipe. This time I made changes, the main one being that I used pork instead of chicken. We had eaten chicken all week and I knew the husband was over it. I also used small red, yellow and orange peppers instead of one big red bell pepper and I added mushrooms. Cause again, using up what I had.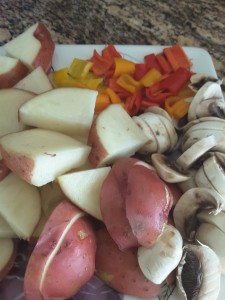 I preferred the pork to the chicken. Smoked Paprika has a very strong taste, and I feel like the pork stood up to it better, and didn't get overwhelmed. Paired with the veggies and potatoes, delicious. And one pot! Minimal clean up. And all around win.
Almost as good as getting a spot in preschool. 🙂
One Pot Smoked Paprika Pork and Potatoes
1 tbsp olive oil
1-2 large red potatoes, sliced into bite size pieces
5-6 mushrooms, sliced
5-6 small sweet peppers, chopped
1/4 cup red onions, chopped
1 pound pork, cut into bite size pieces
1 1/2 tsps cumin
1 1/2 tsps smoked paprika
1 tsp brown sugar
1/2 tsp ground coriander
1/2 tsp kosher salt
1/2 tsp pepper
1/8 tsp cayenne pepper
1 1/2 tbsp olive oil
3/4 cup chicken broth
Heat 1 tbsp olive oil in saucepan. Add potatoes, mushrooms, peppers and onions. Cook for five minutes.
While veggies are heating up, place the pork in a bowl and cover with all the spices (cumin through 1 1/2 tbsp olive oil). Rub over pork well, coating well. Set aside.
Add the chicken broth to the veggies mix, cover, and let cook for five minutes over medium low heat. Then add pork to pan, recover, and cook for 20 minutes, until pork is cooked through and potatoes are tender.
Enjoy!