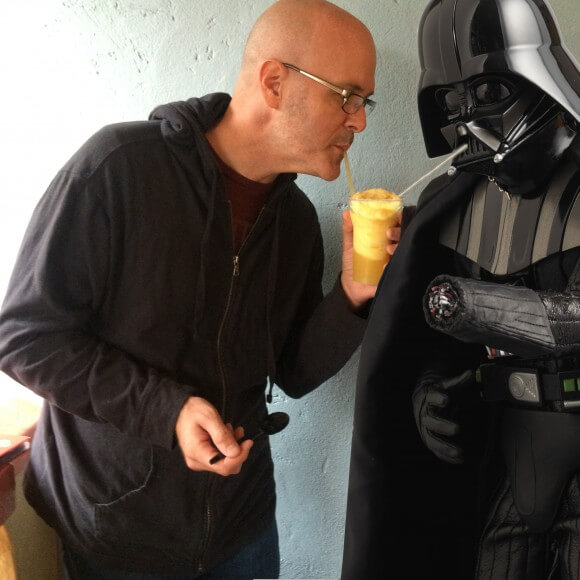 We just got back from a weekend at our second home, Disney World. 🙂 It was Star Wars Weekend, and it was awesome.
It was actually our last trip there for a while, though, as I have no intention of going during the summer. Massive crowds and crazy humidity? No thank you. I'll stick with the beach and community center pool.
But I know some of you have to go during summer vacation. At least until my change.org petition catches on and summer breaks start to occur March – May. When the weather is good. I would also like vacations staggered, so the popular vacation places aren't all overwhelmed at the same time. I can't be alone in wanting this.
As I said, though, I know some have to go now. So I thought I would share some of my Disney wisdom with you, in order to make your vacation as good as possible. Or as good as it can be possibly be when you never stop sweating.
Which is why the first piece of advice I have is about essential items to pack in your day bag, to help combat the heat.
Items To Pack To Beat The Heat
Small battery operated fans. I found these ones at the dollar store. Which means, they cost a $1. Plus cost of batteries. Which can also be purchased at dollar store.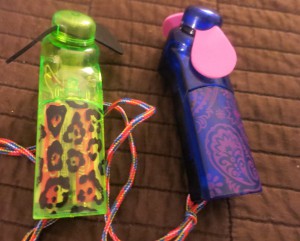 I also found these misting fans at CVS, for around $8. I liked that they had straps to make it easier to carry. And that they were considerably cheaper then the $25 price tag Disney charges for same thing. I ended up not using as I decided I didn't want to carry them, but if I was going in July I'd probably feel different. These also need batteries, so prepare!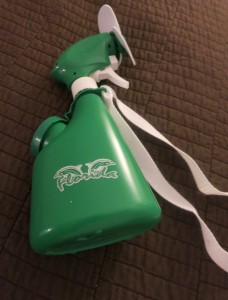 Cooling face wipes and regular wipes. I found both of these in the travel area of Target. Love the cucumber face wipes. Even the smell is refreshing.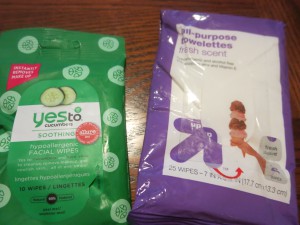 Sun tan lotion. If you bring nothing else I suggest, bring this. Do not turn into one of those painfully red people walking around.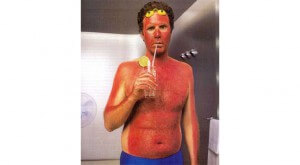 Water. Now, this one is trickier. When it's hot, you don't want to be lugging a heavy backpack around. And bottles of water are heavy. Plus, warm water is gross. But spending over $2 on a bottle of water will add up real quick. Our solution is to get free glasses of cold water at any quick service restaurant. But here is where it becomes tricky – in the summer you will need more water and the restaurants will be seriously crowded. But if someone in your party is comfortable walking past the lines to ask for a glass of water (as my husband is), then this is your way to go.
If you are using a stroller, get a huge carabiner to put on handle. The friends we were with this weekend did this, and it was genius. We hung our shopping bags and purses from this, which gave less to carry in the heat. And it is always good to carry less.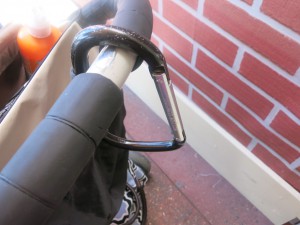 Of course, the best way to stay cool is to eat ice cream. And dole whips. And the frozen lemonade.
So, those are my heat prep essentials. I also recommend bringing band aids. Without fail a kid is going to trip or your shoes will rub you the wrong way with all that walking.
If you do go to Disney World during the summer, let me know. While we probably won't meet you there (unless we REALLY like you), we may offer to drive up and swim in the pool with you. 🙂