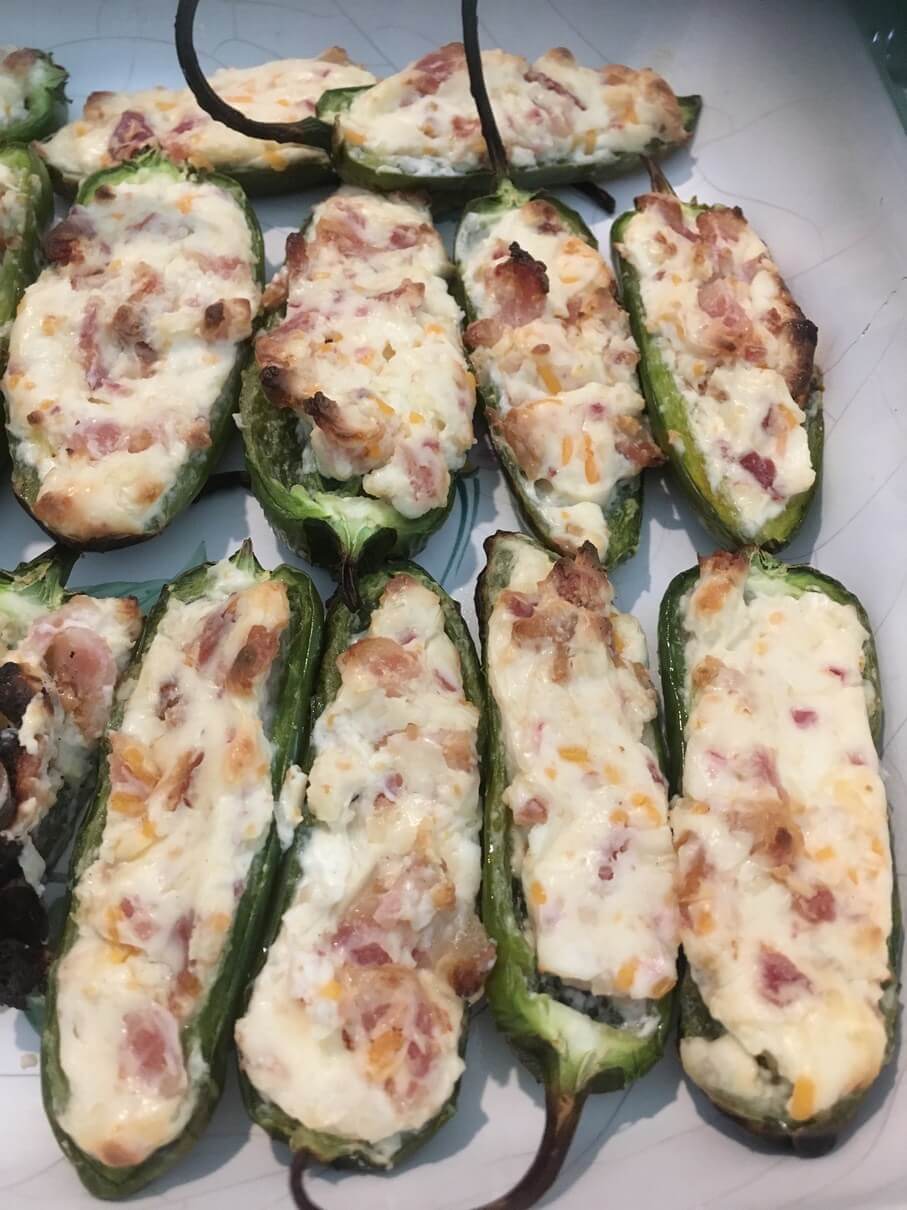 I am totally procrastinating on writing a blog. Mainly because I have been watching season three of the Great British Baking Show and texting my friend Stacey every time I hear them say something that strikes me as slightly dirty. And since this episode has them baking biscuit boxes and my maturity level is apparently that of a 12 year old boy, I am very busy texting her. Because, biscuit box. I think I am up to around 50 texts at this point. 🙂
But I need to stop procrastinating. We are expected at a friends house soon for a bbq and I need to finish my contributions – salad and garlic bread. With a surprise addition of these bacon and cheese filled jalapeños that we will grill there.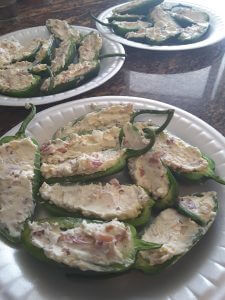 We never get to grill because of our condo rules. No grills allowed on balconies and there are none in the common area. Unlike the the new condo building next to us, which has a gorgeous backyard area, with a beautiful bbq area.
After they had been open for a couple weeks I saw an employee in the backyard and started talking to him, trying to befriend him so that he would let me use the bbq area. I did not succeed. He told me that the grills were kept locked and you had to sign up for access at their front desk. And even though at that point only one family had moved in (I think they are up to a whole three families now), I would not be granted access. I even offered to make an extra steak for them! But it was a no go. I think its because they don't actually want people to use the grill area. It's not just the mess it could create. It's the message it would send. Because if you are rich enough to spend over $3500 a month on maintenance fees (after spending a minimum of $3 million to buy the unit itself), then you are most likely too rich to cook your own food. Especially if you need to carry it downstairs yourself. My using it might scare potential buyers off, as they would worry about the class of people living there. 🙂
Oh! Idea! I will offer to have Michael wear a cooks uniform and I will pretend to be the nanny!
But since I just had the idea, in the meantime I will just continue bringing extra food to friends house's when they grill. And no one will refuse these. Because cream cheese, cheddar cheese and bacon. Michael actually tripled the amount of bacon the recipe called for, because in the wise words of Guy Fieri, when a recipe calls for one pound of bacon, you should make two. I made the bacon in the oven to cook it quicker and cleaner (400 degrees for 15 minutes, and I was able to fit entire package on one baking sheet), and while not as crisp as would want if ate on own, they are perfect for this.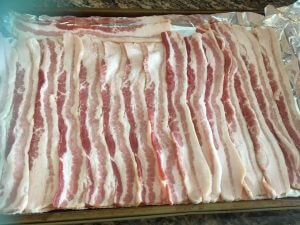 If you bbq, invite me over. And if you bake, I hope your biscuit box comes out beautiful and is filled with loveliness. And if you want to watch the show with me, we can play this drinking game. 🙂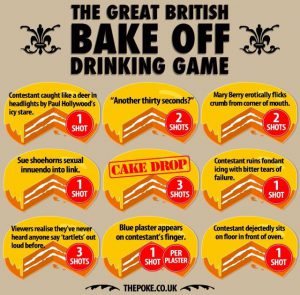 Grilled Bacon and Cheese Jalapeños
Ingredients
6 slices bacon, cooked and crumbled
8 oz cream cheese, softened
1/4 cup shredded sharp cheddar cheese
1/4 cup minced green onion
1 tsp lime juice
1/4 tsp kosher salt
1/2 tbsp minced garlic
14 jalapeno peppers, halved lengthwise and seeded
Instructions
Combine bacon and next 6 ingredients, through garlic. Stir to combine.
Stuff mixture in jalapeño halves.
Grill peppers for 8 - 10 minutes, until bottoms of peppers are charred and cheese mixture is slightly browned.
Enjoy!
https://discoverph.com/grilled-bacon-and-cheese-jalapenos/