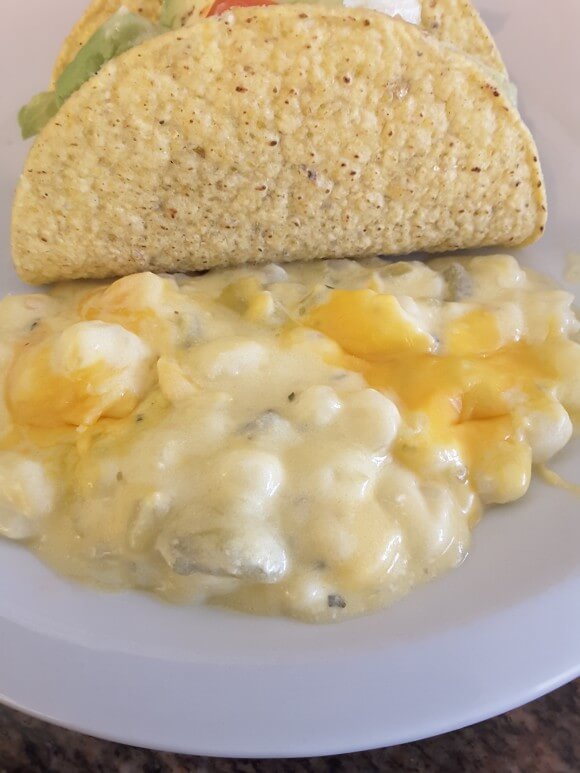 Did you have set menus growing up? Monday meatloaf, Taco Tuesday, etc, etc? My mom didn't make the same thing each week but there were definitely items that showed up alot. Tuna casserole. Shake and bake (and I helped). There was a year when eggplant parmisean was heavy in the rotation. And there were the Hebrew School years when mom did the drive home portion for carpool and we had hot dogs every Wednesday cause we got home late. Or as we joked every single week "hot dogs and applesauce". We never had applesauce so I'm not sure why that joke lasted so long. Must be because our love of The Brady Brunch was strong. 🙂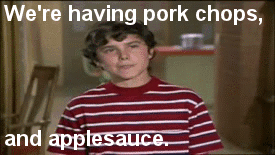 We do not have set menus in my house. In fact, it's pretty rare for me to make the same meal twice in a three month period. But somehow Averi heard the term Taco Tuesdays. And now she wants to start doing it. Every. Single. Week. And she likes her tacos old school – ground beef, shredded cheese, lettuce and tomatoes. Straightforward and boring. Thank goodness for side dishes!
This week I decided to make cheesy hominy. This dish is insanely delicious but I don't make it often. When you see the ingredients you will know why. 🙂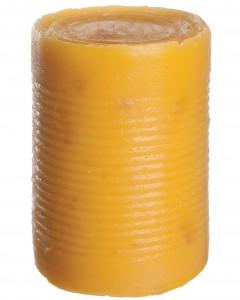 I mean seriously, did you see the color and texture of that "soup"? It is not found in nature. Soup shouldn't hold a shape. And despite what you find on pinterest, you will never be able to make your own healthy version of it that will still work with this recipe. But this dish is so worth an occasional unnatural substance indulgence. Plus once you mix the soup with the sour cream it looks more natural. And the cilantro and green chilies make it pretty. Plus the greens can help you pretend there is some semblance of health to it, counter acting the rest. 🙂 So hopefully I have justified this enough and you are wanting to enjoy this creamy, flavorful yumminess. 🙂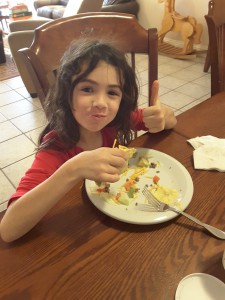 Green Chili Baked Hominy
30 oz white hominy, drained and rinsed
7 oz diced green chilies
10.5 oz cheddar cheese soup
1/8 tsp pepper
1 tsp dried cilantro
1 cup sour cream
1 cup grated cheddar cheese
Preheat oven to 375.
Combine all ingredients except cheddar cheese and pour into baking dish. Bake 45 minutes. Remove from oven and sprinkle with cheese, then return to oven for 5 minutes to melt.
Then enjoy!