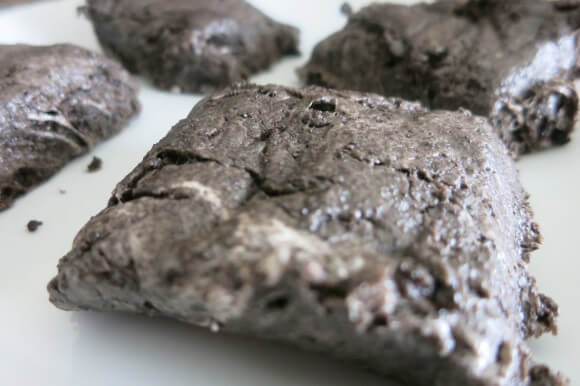 So yesterday I wrote about our 4th of July here in Surfside, and how we spent the day on the beach, eating and drinking. I shared the Buffalo Wings in a Crockpot and promised more recipes to come.
Then a rabid fan (hee hee), demanded the brownie recipe. Since I am all about obliging my admirers (that's what makes me such a successful trophy wife), I sent the husband out last night (it's actually my ability to get the husband to run errands for me that I wasn't able to do during the day because I was too busy lounging by the pool with friends that makes me a successful trophy wife :)). He picked up the supplies I needed to remake the Extreme Oreo recipe, since I had forgotten to take pictures of it.
Michael did question who was going to eat the brownies, as he is very proud of the fact that he lost some weight during the three weeks I was gone. Apparently, I am not good for his diet. 🙂
So, if you happen to live nearby, and want some Extreme Oreo Brownies, come on over. And when I say "over", I mean to the pool, because that is where I most likely will be today too.
I do love summer.
And these Brownies are perfect for summer, as they don't require the oven, so you won't heat up your house making them. They are similar to rice krispie treats, in that there are three ingredients – oreo cookies, marshmallows and butter. I used mint marshmallows the first time, as that is what I had on hand, but to be honest, I don't think the mint flavor came through. You could add mint extract though, if you really wanted it.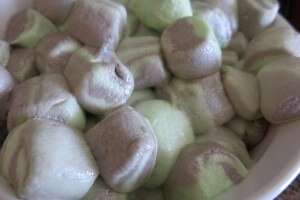 After making them, and realizing how close to rice krispie treats they were, I started thinking, "can't I make these with anything, as long as there is a tasty binder?" And Averi, who went to the grocery store with Michael, mentioned they had key lime oreos there. Now, I've never heard of them, but I am definitely willing to investigate. I am also thinking just regular chocolate chip cookies would be fantastic. Make sure you are following me on Instagram, because I will definitely be experimenting this summer, and will post pics of the different types that I make.
Plus if you follow me on Instagram you will see pics that I don't post on the blog, like these pants that according to Zulily are "miami style", and show yet another reason why I am not Miami Level: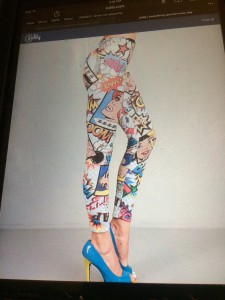 Extreme Oreo Brownies
1 bag double stuff oreos*
4 tbsp butter
1 bag marshmallows
Place all cookies (minus the one or two that it is completely necessary to eat while baking) into a food processor. Process into crumbs.
Place butter and marshmallows into a large microwave safe bowl. Heat for approximately 45 seconds, until the marshmallows puff up.
Add cookie crumbs to marshmallow bowl, and mix really well, until completely combined.
Scoop mixture into a 9 x 9 pan lined with tin foil. Pat down to make even. Let sit for an hour to set, then enjoy.
*In my opinion double stuff is necessary, as it is the combo of the filling and the marshmallows that give this brownies its extreme oreo flavor. More filling, more flavor.