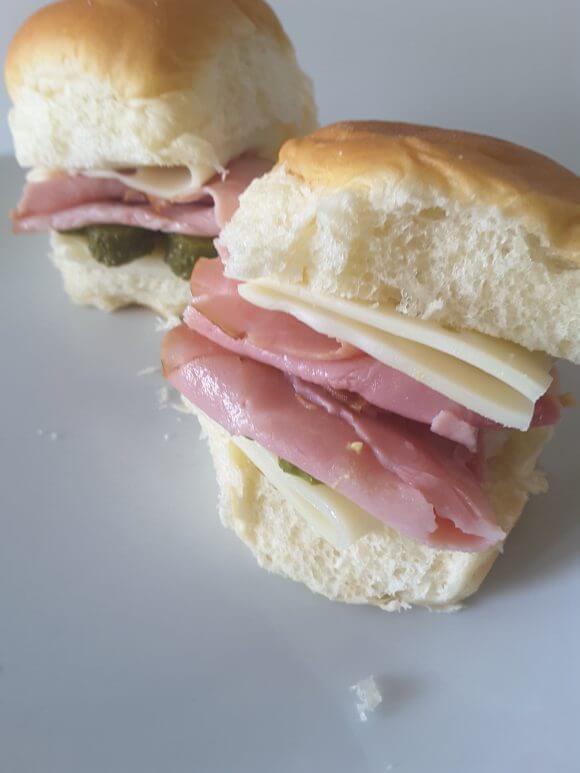 Yesterday was the first day of school. Which means I started helping at the school last week, to ensure that I got my highly coveted parking pass. I volunteered to help hand out the preordered supply kits and sell uniform shirts. This is all controlled by the PTA, and they oversee it as part of their fundraising process.
The PTA only sells shirts, no shorts or pants. They do, however, sell used ones that have been donated. I, being an AZ Level Trophy Wife, purchased a super cute skirt that was in perfect condition for $3. Those Miami Level Wives, though, were afraid to even walk near the bin, lest the taint of used rubbed off on them. One mom, who's daughter is in my daughters class, did buy. But only after making me swear that I would never reveal to her husband that she had bought used. And after checking that she didn't know anyone else in the room. It would have been sad if it wasn't so ridiculous.
After a week of similar craziness I got my parking permit on Friday. So yesterday morning I pulled right up to the front of the school, so I could help Averi unload all her supplies. Which also meant I got to walk into her class. Check out the new kids, reconnect with parents, see the one who refuses to wear a bra and loves her side boob. I have a pic of it (so much easier to take when everyone has their phone out snapping pics of their kids!), which I will not be posting here, as I already posted it on Facebook. Follow me if you want to see it! As a consolation prize, though, I give you this cartoon that my friend Lelaina of Green Mom shared in the Facebook post.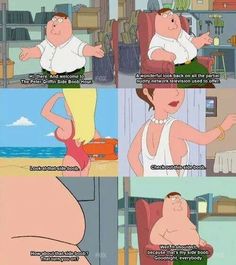 Then I did my time in the cafeteria. It actually wasn't that bad, as we had a large number of volunteers and a lot of admin was in there. But I did make one girl cry. I have apparently gotten soft over the summer though, because I actually felt a little bad about it. She had spilled all of her crackers under that table and I asked her to pick them up. She did but then started crying and saying she missed her mom. The jaded, cynical part of me did think "why, cause mommy doesn't make you clean?" But then I looked at her tiny little kindergarten face with tears streaking down it, and ended up getting down on the floor with her to pick up the crackers and convince her that school wasn't bad and that she would enjoy story time in the afternoon. I just hope no one saw it. I have a reputation to uphold. 🙂 And I did try to counter balance the niceness by going up to the kids who annoyed me the most last year, and letting them know that I remembered them and they should already consider themselves warned. That made me feel more like myself. 🙂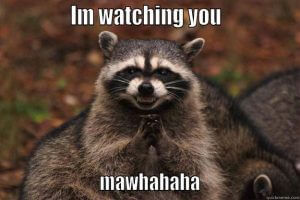 Since I will be spending every day in the cafeteria this week, and its still to hot to really cook, I am sending Averi to school with pretty much the only sandwich she will eat. Cuban Sliders. And really, she doesn't eat these. She inhales them. We were at a party a couple of months ago and she ate seven of them. Plus when I make my version of them I use Kings Hawaiian rolls. Which means I get to eat Kings Hawaiian rolls too. Score!
The lightly sweet taste of the rolls (make sure you buy original) takes the ham, cheese and pickles up a notch. The other benefit of the roll is that it is perfect kid size, and doesn't require cutting it into squares. Or rectangles. Or triangles. Or cute shapes. And there is no crust! It is the god of breads.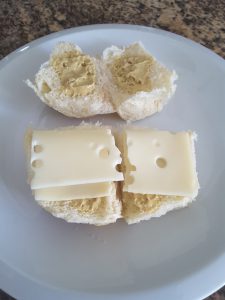 Here's to another school year! Good luck everyone. Stay sane.
Ingredients
Kings Hawaiian rolls, original, cut open
Dijon mustard
One package thin sliced deli ham
One package swiss cheese, sliced
Dill pickles, chopped
Instructions
Spread dijon mustard on each side of the Kings Hawaiian roll.
Split a slice of cheese in half. Fold each half in half and place on top of the mustard (see pic above)
Place 1-2 slices of ham on the bottom roll portion
Place two - three pickles on top of the ham
Close the roll and enjoy
https://discoverph.com/cuban-ham-cheese-sliders/