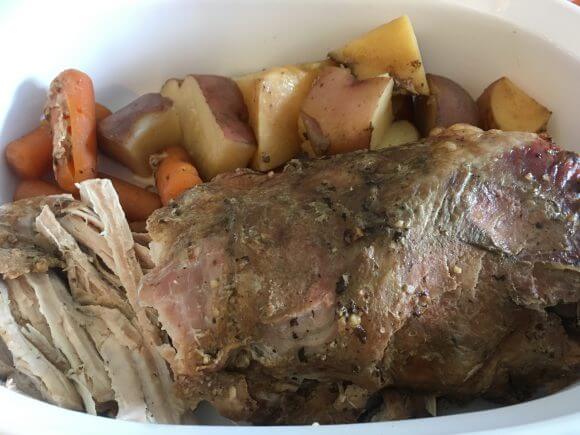 I was going to make this recipe the other day. But then I went for an hour and half walk on the beach with a friend. And my friend walks fast. So when I got back to the condo I needed to rest. Which meant sitting on the couch watching the two episodes of MTV's The Real World: Skeletons that I had DVRd. I know, I know. I am too old to be watching Real World. But in my defense, I only watch it so that I will know who the people are on MTV's The Challenge. Which I only watch for the exotic locales. And the crazy challenges. Aaaannddd maybe the fighting and drama. 🙂
Anyways, by the time I was ready to venture off the couch, all I had time to do before getting the kid from school was take a much needed shower. We ended up eating chicken wings and tater tots for dinner that night. Which I was only able to prepare because of the fact that after my husband got home from work he walked over to the grocery store to buy wing sauce. Cause that's how an Arizona Level Trophy Wife rolls. A Miami Level Trophy Wife would have either been taken out for dinner (and it would have been to some place that served much better food than wings and tots) or they would have eaten the food the maid/chef/nanny prepared.
The plus side of not preparing this meal that day, though, is that now I have a meal to prepare today, without having to give it any thought or go grocery shopping again. Although this meal actually involves very little shopping, as I pretty much always have pork loins in my freezer as I stock up when they are on sale. And the rest of the items are pantry staples. Which does mean that I am normally not missing any ingredients for this dish. I do however, still make some changes.
This recipe calls for using garlic powder. I like to use my Chunky Mixed-Up Garlic Seasoning. I feel it gives more garlic flavor, plus I like whatever the spices are that is in it. No clue what the spices actually are as they are just listed as "spices" in the ingredients. And my palate is not refined enough to parse them out.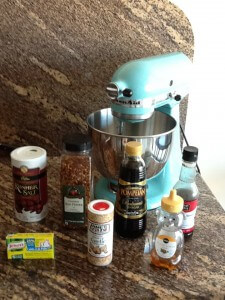 I will sometimes also add extra ingredients, depending on what I have on hand. Carrots, mushrooms, potatoes. It can all get added in. Don't be shy.
So the recipe as I made it:
Ingredients
Pork Loin
1/2 tsp kosher salt
1/2 tsp chunky mixed up garlic seasoning
1/3 cup balsamic vinegar
1/3 cup vegetable broth
1 tbsp worcestershire sauce
1 tbsp honey
carrots/potatoes/mushrooms
Instructions
Rub salt and seasoning into pork loin.
Place in crock pot.
Pour vinegar, broth and worcestershire sauce over pork.
Drizzle honey over top.
Add carrots, potatoes, mushrooms or whatever other veggies you want to crock pot.
Cook on low six hours and enjoy!
https://discoverph.com/crock-pot-balsamic-pork/