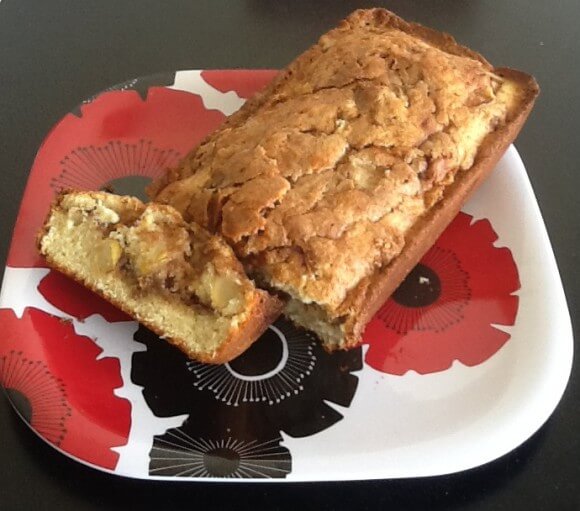 Since I know you all are reading this blog avidly and closely (especially you, Hannah!), you have probably noticed that a lot of the pictures have my gorgeous Kitchen Aid in the background. That is on purpose. I LOVE my kitchen aid. It is the best thing in my kitchen.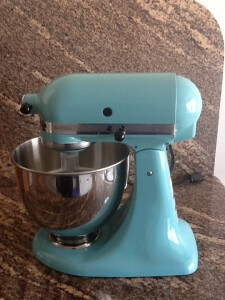 When we moved to Miami (since you are reading this blog avidly and closely, you have noticed I get side tracked often. I am going to side track again here).
I almost changed the above line "When we moved to Miami" as I am starting to feel like I say that a lot. And since you are reading this blog avidly and closely, you have noticed that too. 🙂 Then all of a sudden I thought of another wise and sassy lady who lived in Miami, who started all of her stories the same way. I know you know where I am going with this – "Picture it, Sicily". And if Sophia, who I want to be when I grow up, can start all her stories the same way, then so shall I.
And sidetrack to my sidetrack, I am not going to lie to you all. When we moved to Miami (Ha! That wasn't even planned!), one of the first things I did was google The Golden Girls to see if I could figure out where their house was suppose to be. I was going to go see it and take a picture. But did you know the house they show as Blanche's house is actually in California?! Lame.
And back on track.
When we moved to Miami we had professional movers pack up our whole house and schlep it out here. As we unpacked the stuff I saw that my Kitchen Aid was broken. I filed my official claim and the moving company had a check to us within a week or so.
I went to Bed, Bath and Beyond with my 20% off coupon and saw this gorgeous Kitchen Aid. It now has a place of honor on my kitchen counter, where it provides some much needed color to the room. And a lovely backdrop to my photos. 🙂
But the Kitchen Aid shall be a backdrop no more! Today it will be featured, and we can all admire it freely.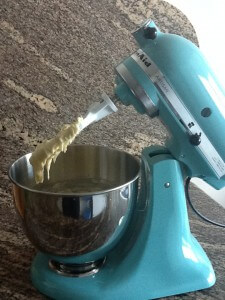 I decided to make a Cinnamon Pear Bread. Initially it was an Apple Cinnamon Loaf, which I found on Just A Pinch, but I did not have apples and I did have pears that were going bad. So, Cinnamon Pear Bread it is.
And it came out delicious. The cinnamon and pears meld together beautifully, and the whole cake was very moist.
So the recipe as I will now be making it (at least when I have pears on hand):
Cinnamon Pear Bread
1/3 cup brown sugar
2 tsp cinnamon
1/2 cup butter, softened
2/3 cups sugar
2 eggs
2 tsp vanilla
1 1/2 cups flour
1 3/4 tsp baking powder
1/2 cup milk
1 pear, chopped
Preheat oven to 350.
Mix brown sugar and cinnamon together, set aside.
In the bowl of your hopefully gorgeous Kitchen Aid, mix butter and sugar till well blended. Add eggs, one at a time, beating well after each. Add vanilla. Add flour and baking powder, mixing well. Add milk, and mix well again.
Pour half of the batter into a greased bread pan. Place half of the pears on top, then sprinkle with half of the cinnamon/sugar mix. Cover with remaining batter. Layer remaining pears, pressing into batter. Sprinkle remaining cinnamon/sugar mix on top.
Bake for 60 minutes. Then enjoy!