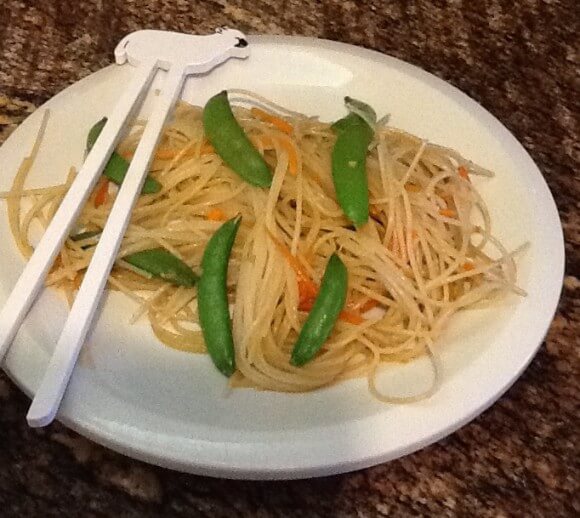 Michaels jobs have always required him to travel a lot. And I've always loved that. Cause we get to keep his frequent flyer miles and hotel points. For the past ten years or so every vacation has involved either free airfare or free hotel. Frequently it's both. That's how an Arizona Level Trophy Wife gets to travel a lot. Now I just need to find a way to vacation for free on a yacht. Because I watched "Below Deck" on Bravo and I want in on that action. Especially if the Chef is at all like Ben, in either skills or looks.
Before we had Averi I also liked when Michael went on trips because I would eat differently when he was gone. And no, I don't mean all healthy with salads and lo-cal stuff. I mean Trader Joes. Massive quantities of Trader Joes. I love their stuffed peppers from the pre made food, and the pizzas and Indian food from the frozen section. I made no meals when he was gone, only heated up. And the snacking! Many a late night was spent watching horrible tv (because Michael wasn't there to criticize it) while stuffing my face with enjoying maple leaf cookies, dark chocolate covered raisins, chocolate covered pretzels, chocolate covered cherries, chocolate covered anything, really.
I miss Trader Joes. For some insane reason, there are only two Trader Joes in this whole area. And when I say they are in this area that is being generous, as both are like an hour away. And they are frequently out of stock. So I don't go because I am afraid of the rage I would most likely feel if I make the effort to go and then find out they are out of the chocolate covered sea salt butterscotch caramels. It wouldn't be pretty.
So while I no longer have Trader Joes for when Michael is gone, I do have another reason to still like him being gone (I feel like I need to say something like "but only brief trips, honey. Love you!"). And that reason is that I become higher on the totem pole.
As a SAHM/Arizona Level Trophy Wife, it is my job to always consider Averi and Michael in everything I do. But when Michael is gone I don't have to take him into consideration. And Averi, at barely six years, is still under my total domain. I have the power! 😉
So my eating habits still change when Michael is gone. Because can you believe Michael doesn't like rotisserie chicken? Or casseroles? Or roasted red peppers? Or scalloped potatoes? Or eating Thai food every day. Or at least every other day with chicken on the remaining days. It's crazy. But as a good wife, I humor him and rarely cook the food he doesn't like, and I limit the Thai and chicken. Until he goes out of town and then that's all I cook. Cause I'm higher on the totem pole and therefore can. 😉
And he is traveling now. So I started looking through my recipes weeks ago to decide what I wanted to feast on. I decided on Panda Express Chow Mein Copycat from Damn Delicious. Noodles, Asian (not Thai, I know, but still) and I planned on adding chicken to it to make it a main dish.
I ended up not adding the chicken, though, as I forgot to defrost it and didn't feel like exerting extra effort. I also was missing the cabbage that the recipe called for, but opted to put in snow peas and shredded carrots instead, which I felt still helped turn it into a main dish. My last missing ingredient was that I did not have the refrigerated Yoki-Soba noodles, and used some of the vermicelli noodles I keep in the pantry.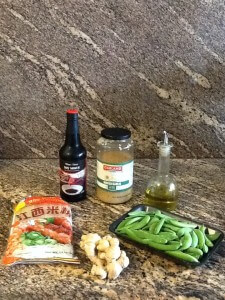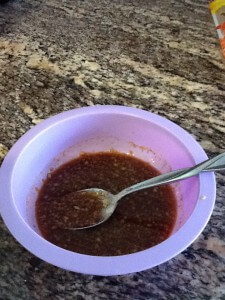 Really, any combo of noodles/veggies/proteins will work for this dish, as it is the sauce that makes this dish. The sauce was fantastic, and I would not change anything in it. Getting the fresh ginger was worth it! And on the plus side, I now have extra ginger, and am thinking some type of cookie or bread will be in our future.
For the more immediate future, as in right after dinner and getting Averi to bed, I will watch Real Housewives of Beverly Hills, Girlfriends Guide to Divorce and Hingsight. All while snacking on some of the candy Averi got from the piñata at a birthday party and then promptly forgot about, while wishing I had something from Trader Joes. Oh, and missing my husband. Love you Honey!
So the recipe as I made it:
Chow Mein
1/4 cup soy sauce
1 tbsp garlic, minced
1 tbsp brown sugar
2 tsp ginger, freshly grated
1/4 tsp white pepper
noodles, fresh or packaged
2 tbsp olive oil
snow peas/carrots/cabbage/veggies of your choice
chicken
In small bowl, combine soy sauce and next four ingredients. Set aside.
Prepare your noodles.
Heat oil over medium heat. Add chicken, cook until done. Add veggies, cook 3-5 minutes until veggies are tender. Add in noodles and sauce, cook 2-3 minutes, until heated through.
Ser