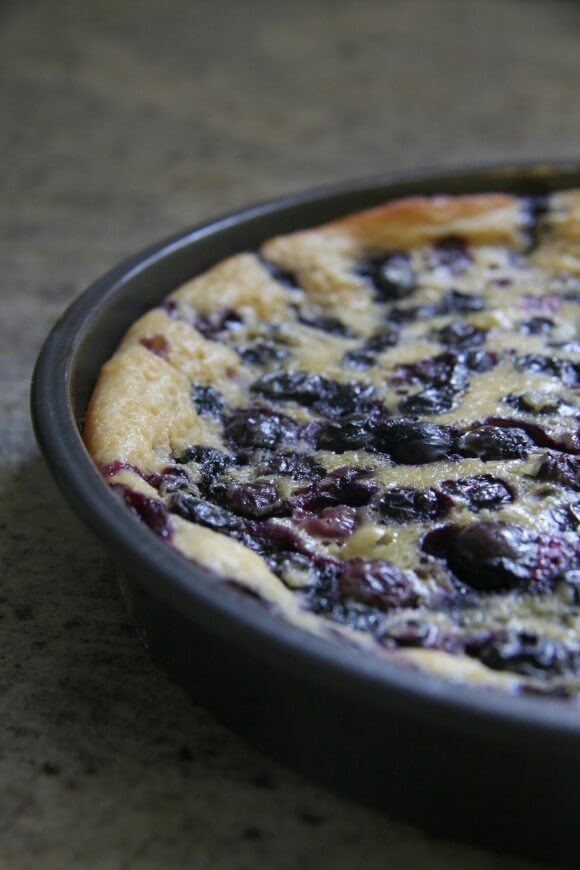 We came back to Miami on Tuesday . My reemergence into Miami life began on the plane, where one guy had his (probably grandmothers floral) carry on suitcase covered in a Louis Vuitton dust cover; another guy was wearing track pants so tight I'm surprised he was able to stay seated for the 2 1/2 hour flight without endangering his circulation;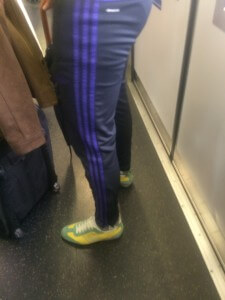 and a third guy was wearing a tshirt that said "Versace Versace Versace" in gold glitter. I'm assuming he chose the shirt because it matched his black man bag with a huge gold something on it. If you are a higher level Trophy Wife then I am and know what that gold thing is suppose to be of, please share. 🙂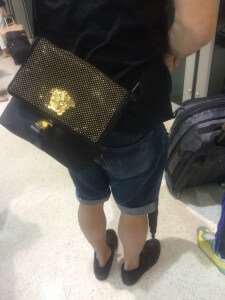 Then today I saw two Maseratis and one Lamborghini. And I had to valet my car at the chiropractor.
Oh yeah. I'm definitely back in Miami. But I did bake one last thing in Tucson that I need to share, before my transition back is totally complete. Blueberries were on sale for something like 88 cents while I was in Tucson. Less then a dollar! I've yet to see them for under $2 in Miami. So I had to buy some.
Plus it gave me a great opportunity to bake with my friend Michelle, who tried to show me some photography tips so I can improve the quality of the pics I take. But I think the best photo is the one I took of her taking a picture. 😉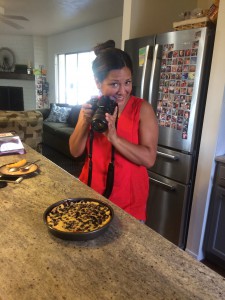 What you see in the picture is a Blueberry Buttermilk Clafoutis. I have made it once before, years ago when I had extra buttermilk, from a recipe I found on Baking Bites, and had never forgotten how delicious it was. This time I used only blueberries, but the previous time I mixed strawberries in as well, and it was wonderful that way too. Really, I think any berry would work, and go well with the creamy texture that the buttermilk based pie has.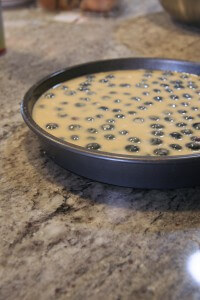 And know, sadly, my trip to Tucson is completely documented (well, all that is fit to print, as the saying goes) and officially over. So let the insanity of Miami begin!
Berry Buttermilk Clafoutis
1/2 cup flour
1/3 cup sugar
1/4 tsp salt
1/4 tsp baking powder
1 cup buttermilk
3 large eggs
2 tsp lemon zest
1 tsp vanilla extract
2 cups berries of your choice, or cherries
Preheat oven to 350
In medium bowl, mix together flour, sugar, salt and baking powder.
In larger bowl mix together buttermilk, eggs, zest and extract. Whisk till smooth. Then add flour mixture to buttermilk mixture, whisking till combined.
Fold in fruit, making sure all fruit is coated and distributed throughout batter. Pour into a coated 9 inch pie pan. Bake for 35 minutes, till it's set.
Let cool then enjoy!