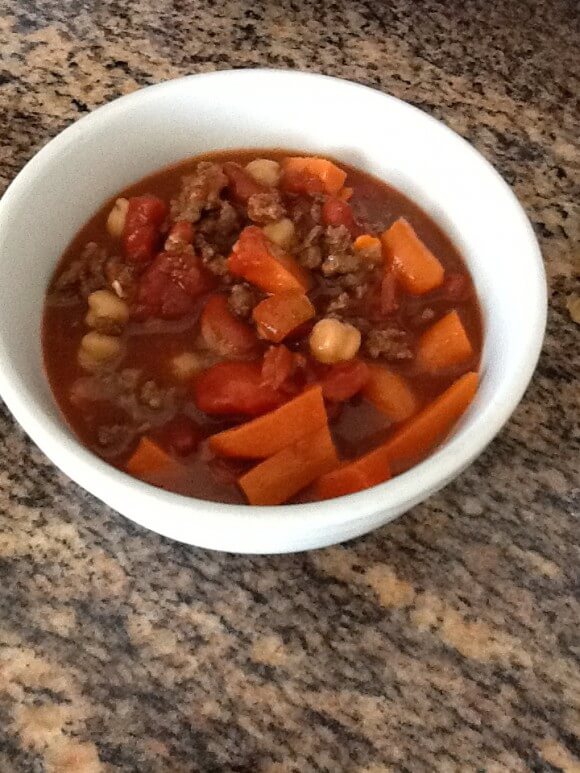 School is back in session today, and that means packed lunches. In Tucson, Averi went to a Montessori school. She was good with sandwiches, lots of fruit and vegetables, and veggie sticks. Its what all the kids brought. Then, as mentioned in the guava post, when we moved to Miami last year, Averi finished out the year at a temple preschool, with a lot of rules, and guava and cream cheese sandwiches became the norm.
But while we are on the subject of last years school, I am going to side track and tell a story. One, cause it's a good story, and two, cause it gives me a chance to mention my Tucson trip again. 🙂 So, when I was in Tucson last month I mentioned to a lot of my friends that I had just started this blog, and that my "angle" was how I am an Arizona Level Trophy Wife living among the Miami Level Trophy Wives. With out fail, almost every single one of my friends said "Oh! Like the tire story!" And they are totally right. So, I give you The Tire Story.
Every morning I would drive Averi to school. The school part of the Temple didn't have a huge parking lot, and parents were suppose to drive up and park at the curb, to leave the parking spots available to the teachers. So there would be a line of cars parked, while we waited for the doors to be unlocked. Most kids would not get out of there cars while we waited for the doors to be unlocked, as their shows were still playing on their built in DVDs in their luxury cars. Averi, having no DVD player (or a comfortable luxury car), would get out of the car to play with the boy the nanny walked over.
So one morning we get out and a Dad approaches me and asks if I knew that I had a flat tire. I tell him no I hadn't realized, and thanks for letting me know. He asks if I will call Triple A. I say no, as I do not want to wait, plus I don't even think I have it. I tell him I will change it myself. He looks at me with disbelief and says "People in Miami DO NOT change their own tires!" I replied "Well it's a good thing I'm from Arizona then, so I can change my own tire". His sole offer of "help" was to suggest that I at least pull my car away from the curb so that I would not risk getting hurt by all the cars coming and going to drop off.
Because that is right. ALL the cars came and went. Not one single person stopped to ask me if I was okay, if I needed help, if I knew what the hell I was doing. And of course, it turns out I didn't know what the hell I was doing. I had gotten the lug nuts off and had the car kind of jacked up, but it wasn't going high enough and I couldn't figure out my problem.
I ended up finding two gardeners at the apartment complex next door, and through some truly impressive charade action on my part, plus the use of the translation app I have on my phone, I was able to convey my problem. They put the jack in the right place (the ridged inner line, in case you were wondering) and quickly had me on my way.
Now, if I had been in Arizona, at Averi's Montessori school, at least five dads would have offered help immediately. And another ten moms would have asked if I needed them to call their husbands. And probably one or two moms would have offered to change it themselves. And I would have accepted and then baked something as a thank you and it would have been lovely. Instead I gave the gardeners $20 and a bottle of water each.
And that, my friends, is The Tire Story.
So, side tracked tangent over. We now return to the topic of packed lunches. This year Averi is at public school. A huge public school. Grades kinder – 8th, with around five classes per grade and an average of 25 kids per class. Do the math and you know that's a lot of kids. So they have a real cafeteria here, which seats around 300 kids at a time (I will tell you stories of my volunteering soon. They may or may not involve me telling a group of boys to suck it up and stop talking to me).
I only let Averi buy her lunch once a week. Alright, sometimes more but only if I've been to lazy to shop or prepare something. Because most of the kids eat hot lunches that they have either bought or brought. And so Averi wants a hot meal too. And I actually kind of like this, as Averi loves bringing soup. And I can get a lot of veggies into a soup. Plus, I make it once and it lasts her the week. So many levels of winning.
This week I made a Beef and Bean soup, which was loosely based off of one of the Olive Garden style soups you see all over Pinterest. The biggest change I made was that instead of using noodles, I used the fancy glass jar of garbanzo beans I had purchased at Presidente the day before. And yes, that is my iPad in the background with an episode of That 70s Show playing. I am so close to the end of the series!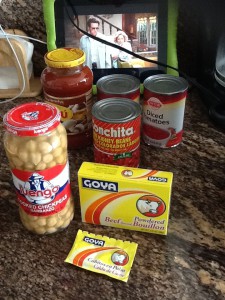 And here is a small tip for you, that I got from my friend Ceci. When putting food into a thermos, fill thermos with boiling water first and let it sit till water no longer hot. This will help "preheat" the thermos and keep the food hotter for longer.
So, the recipe as I made it:
Beef and Bean Soup
2 pounds ground beef
1 onion, chopped (optional, if your kid is willing to eat onions)
3 carrots, chopped
1 cup celery, chopped (again, optional, depending on kid)
56 oz diced tomatoes, undrained
16 oz red kidney beans, drained
16 oz garbanzo beans, drained
4 cups beef stock
3 tsp oregano
2 tsp pepper
5 tsp parsley
1 tsp hot sauce
20 oz spaghetti sauce (I used mushrooms to get a little more veggie in)
Brown beef in large skillet. Add beef (keeping the fat out) to crock pot. Add all remaining ingredients. Cook on low for 7-8 hours or high for 4-5 hours.
And done. All that's left to do is enjoy!