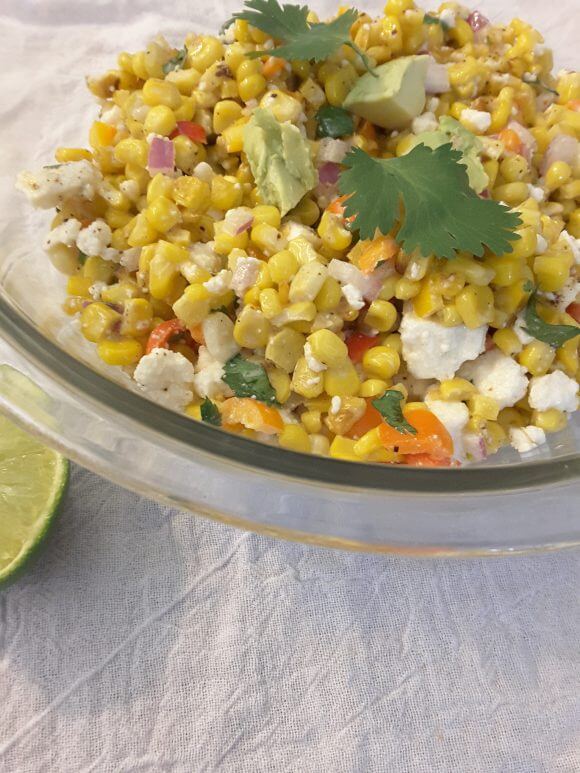 It's been close to two weeks since I last posted. If you follow me on Facebook or Instagram you would know we have been on summer trip number 2 – a road trip to Myrtle Beach and McClennanville, South Carolina (its 30 minutes outside of Charleston and where my inlaws have a place). So if you follow me, you would not only know this, but you would have also been able to see great pictures from the trip, such as this one that I posted on Facebook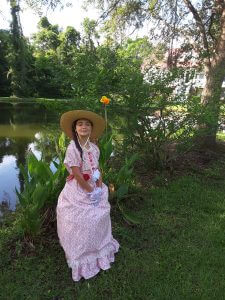 and this one that I posted on Instagram.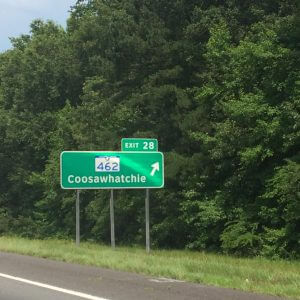 That's right. I post different pictures on Instagram then I post on Facebook. Because if you make the effort to look at my stuff on two different places then you deserve two different experiences. I am giving like that. So make sure you are following me on both! And if I follow you on both, and you have noticed that I only like your pics on Facebook OR Instagram, it's intentional. One picture gets you one like. I'm stingy like that. 🙂
Oh crap. While looking for the pics to post I realized I did post this one pic on both Facebook and Instagram. But in my defense, this is an awesome picture.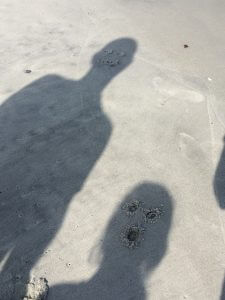 Am I right? Michael and Averi have never photographed so well. 🙂
Now that we are back to Miami it's back to the daily grind. Paying bills, cleaning, and hanging out on the beach. I also just finished watching Friends on Netflix. I was surprised at how many episodes I had forgotten about it. Almost the whole last two seasons! I feel like I am not the fan I thought I was. I am going to have to start using the phrase "lift and slide" and calling myself "Princess Consuela Banana Hammock" to make myself feel like a better fan. 🙂
I am now faced with the difficult task of picking a new series to binge watch. I am open to recommendations, so please feel free to share your netflix favorites. And please make it something that is easy to watch while moving about the kitchen cooking.
I watched two episodes while making this Avocado Corn Salad. It is suppose to be a side dish, but after spending long days in the sun on the beach, this made a great light summery vegatarian meal. It was so good, that Michael, who does not even like corn, ate two servings of it. And if you are wondering why I made a dish that I didn't think Michael would like, it's cause corn was on sale 5 for $1 and Averi does love it. And she was obviously my favorite that day. 🙂
I found the original recipe on Cooking Classy. I left out the onion and jalapeño, cause of Averi (cause again, she is my favorite, as Michael loves both of those – ha!) and I added in sweet peppers cause I had them. I also decreased the amount of mayo used, because I don't like mayo. Plus I wanted the salad to be lighter, and not "dressed" like a coleslaw.
Hope you enjoy it! If you make it, post a pic on Facebook or Instagram, and tag me so I can see your results! Just make sure you post a different picture on each account, so I can like them both. 🙂
Ingredients
3-4 ears of corn, cleaned and uncooked
1 1/2 tbsp vegetable oil
1 cup chopped sweet peppers, any color
1/3 cup cilantro, chopped
1 tbsp minced garlic
3 - 4 oz Cojita cheese
1 tbsp mayo
1 1/2 tbsp lime juice
1/2 tsp chile powder
2 avocados
Instructions
Remove corn kernels from ear. Heat oil in saucepan and add corn. Cook for approximately 10 minutes, until charred. Stir occasionally, so all sides get charred.
Remove corn from heat and let cool slightly.
Pour corn into a large bowl, and add all remaining ingredients.* Stir to combine
Notes
*Can keep some cheese and avocado out of mixed salad, to top salad with in order make look pretty. 🙂
https://discoverph.com/avocado-corn-salad/